Kimber has started some limited editions. They are calling them Sapphire ….
The interesting thing is that the slides are finished in a PVD (DLC, Ion Bond, etc.) process that is extremely durable. In the case of the Sapphire line the the color is a bright blue that has a nice gloss to it. This finish is the same process that Smith and Wesson began using on the cylinders of the M&P revolvers several years ago. It has stood up very well.
These first two are 9MM 1911s.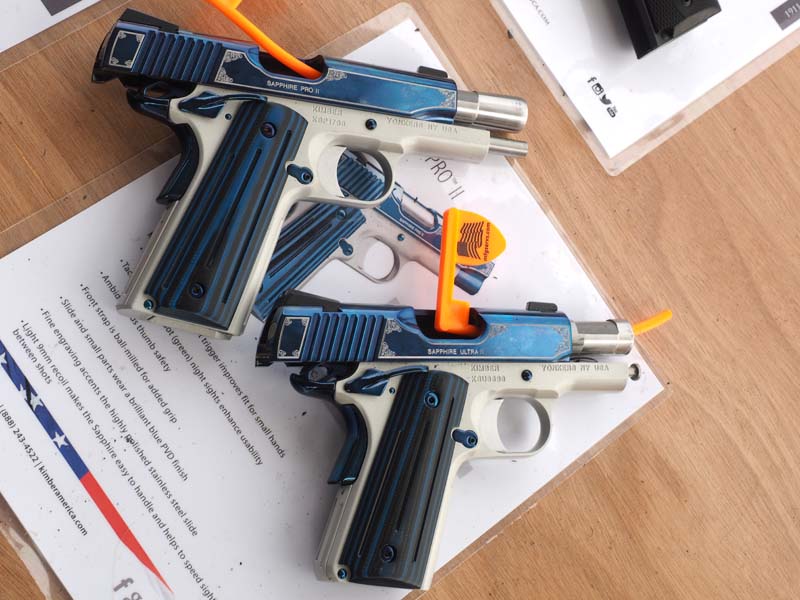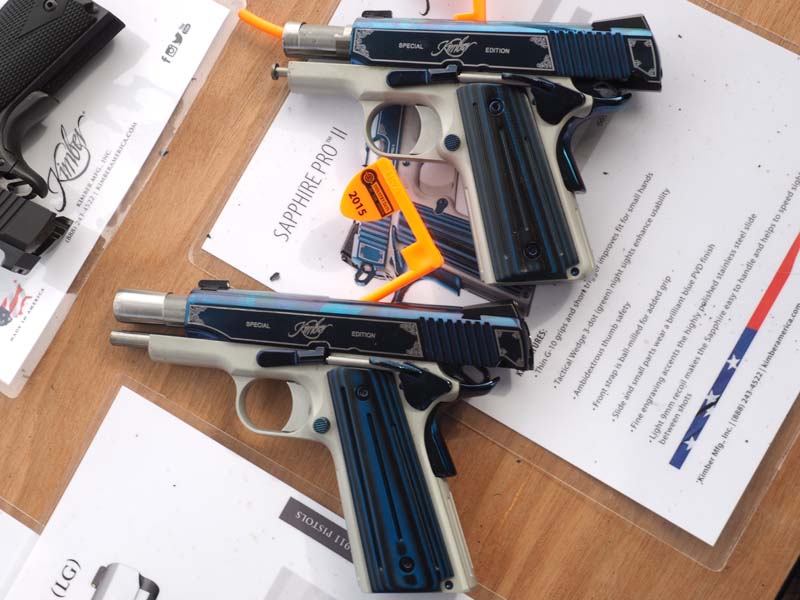 Then there is the 9MM Solo Saphire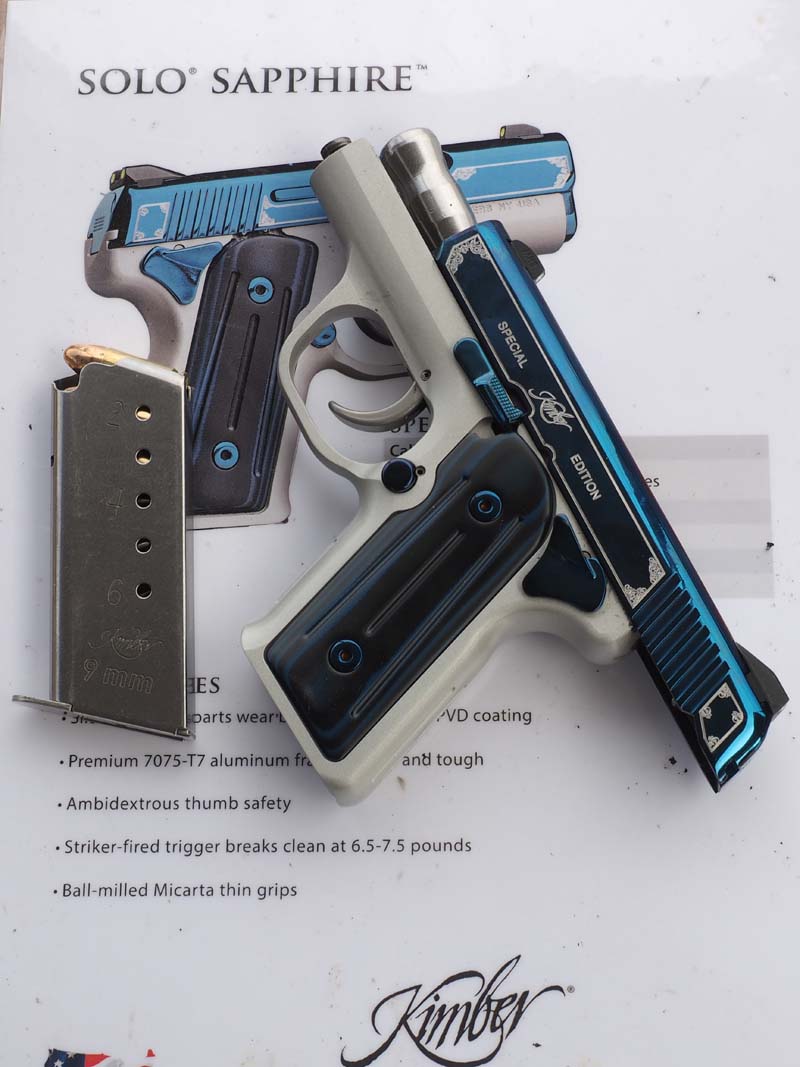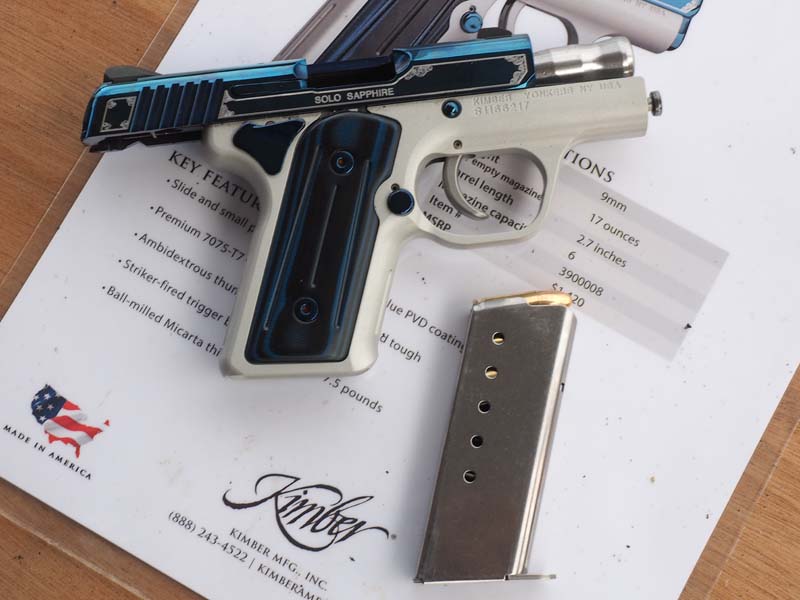 I realize that some of these photos might make you think of the rainbow titanium finish of a decade ago. This is a totally different process and much more durable.
There is a black version of this PVD finish that Kimber is calling Onyx. It is as pretty as the old Black Chrome used to be. As some of you recall black chrome was a poor choice for a firearm finish if the gun was to be used at all. At the moment the I believe the only Kimber Onyx is a distributor exclusive and I did not get a photograph of it.
With the durability of the PVD type finishes I think that we will see more firearms manufacturers going to this process. I think it is much better looking than the painted and backed on finishes that have become somewhat popular in recent years. It is certainly more durable than most of those baked finishes.