While the name Black Ops Armory is new, the shop is not. Originally started by a former Camp Perry competitor named George Forest, the shop's original intent was to build or modify 1911s and 22s for the Camp Perry shooters.
This shop has been in continuous operation in the same city for 60 or more years.
George was a active shooter into his 50s and continued to build and customize 1911s into his 90s. The shop and it's work continue with George's protege, Ted. Ted now has several decades of building quality 1911s under his belt. This particular 1911 is being used as part of a benefit for the local American Legion post. This is not the utilitarian cerekote or hard chrome finish that is usually applied to a modern competition gun, this firearm has been finished in Master Blue from Ford's Custom Gun refinishing
Photographs do not do justice to how deep and reflective this bluing is. It is simply spectacular
I have fired several of the 1911s that Black Ops Armory has produced this year and they have all been superb. Every part is hand fitted, there are no sloppy, undersized drop in parts used on these pistols. When I asked the shop owner how much labor goes into the hand fitting, I was told that it runs from 70 to 90 man hours depending on optional choices that the buyer has when ordering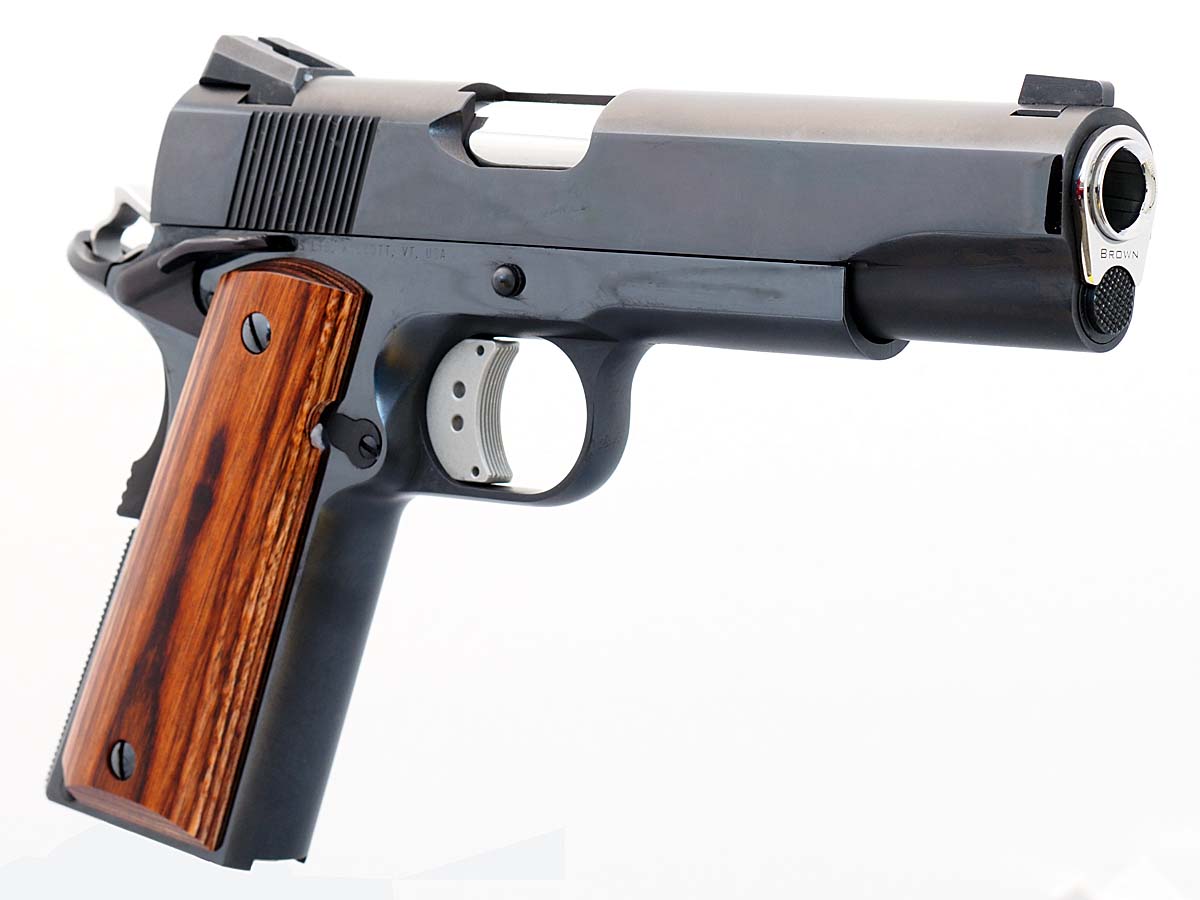 The accuracy of these guns is amazing. When testing one that had just been completed a month or so ago I tossed a golf ball down range. With the first three shots I had ever fired from this pistol, I tossed the ball in the air and farther down range with every shot.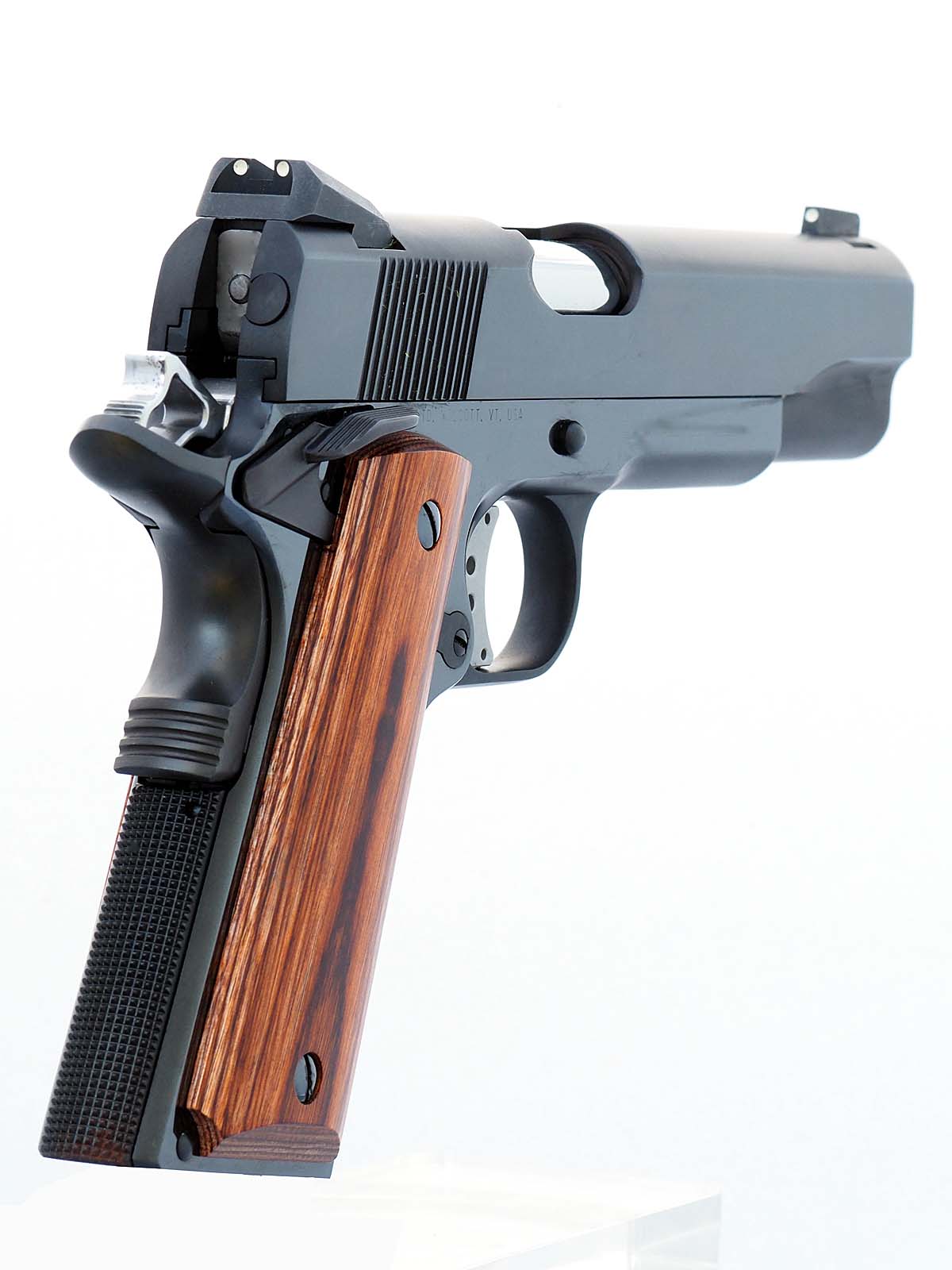 For decades these DeLand based Master Craftsman have been servicing the needs of Volusia County Florida and the surrounding areas producing several dozen of these hand fitted beauties each year while still keeping up with modification and repairs for their existing customers.