As a fan of most things 45, I also have a passion for 1911s.
A friend of mine just acquired a very unique 1911 that I thought I would share with you all. It comes in this ornate metal box that houses the firearm, a magazine and some ammunition.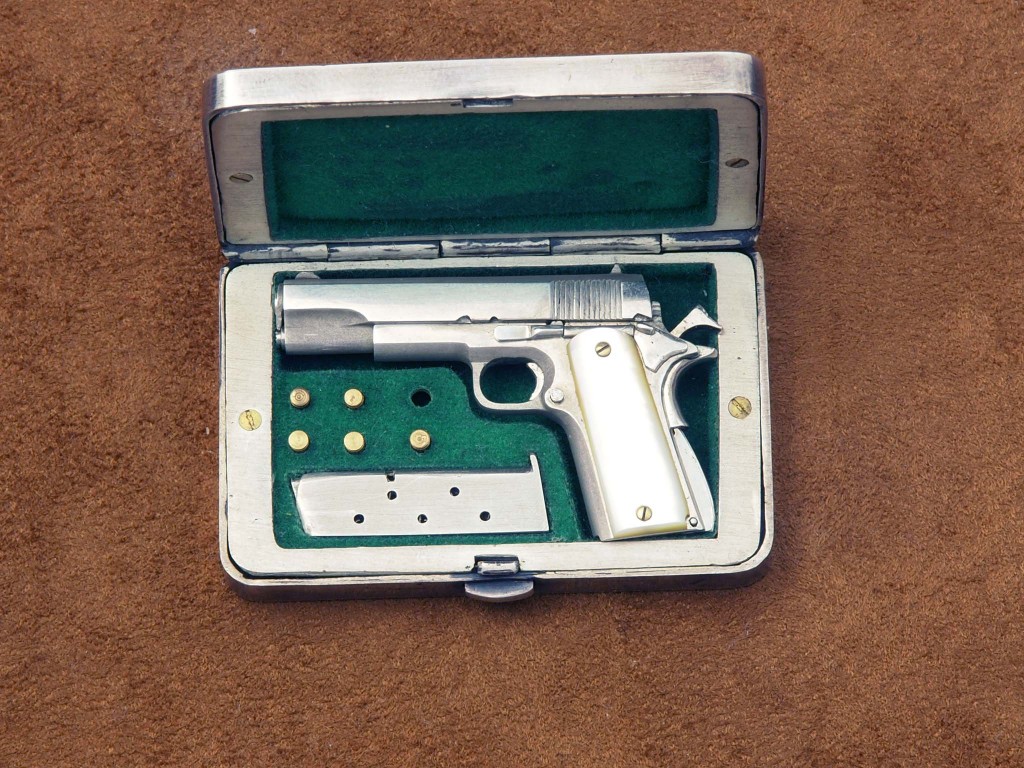 The workmanship of the box is nice, but it is the 1911 itself that is very well built, machined and fitted. I realize it looks like a fairly standard 1911 at this point.
The part that is the big surprise is how tiny this full functional and working 1911 truly is.
I do not know where or when this was made. I will be researching it. The 1911 disassembles exactly like a full size version. Every screw, pin and spring is correct. The pistol fires tiny rimfire ammunition.
If any body has more info on these please share it with us all via a comment. I am sure there are 1911 and 45 enthusiasts that would love to get there hands on a piece like this.
Mark