While not a 45, a few months ago I had the pleasure of previewing the new TM-22 receivers from Tactical Machining. These has not yet been released and only rumors of their existence had been heard at that time.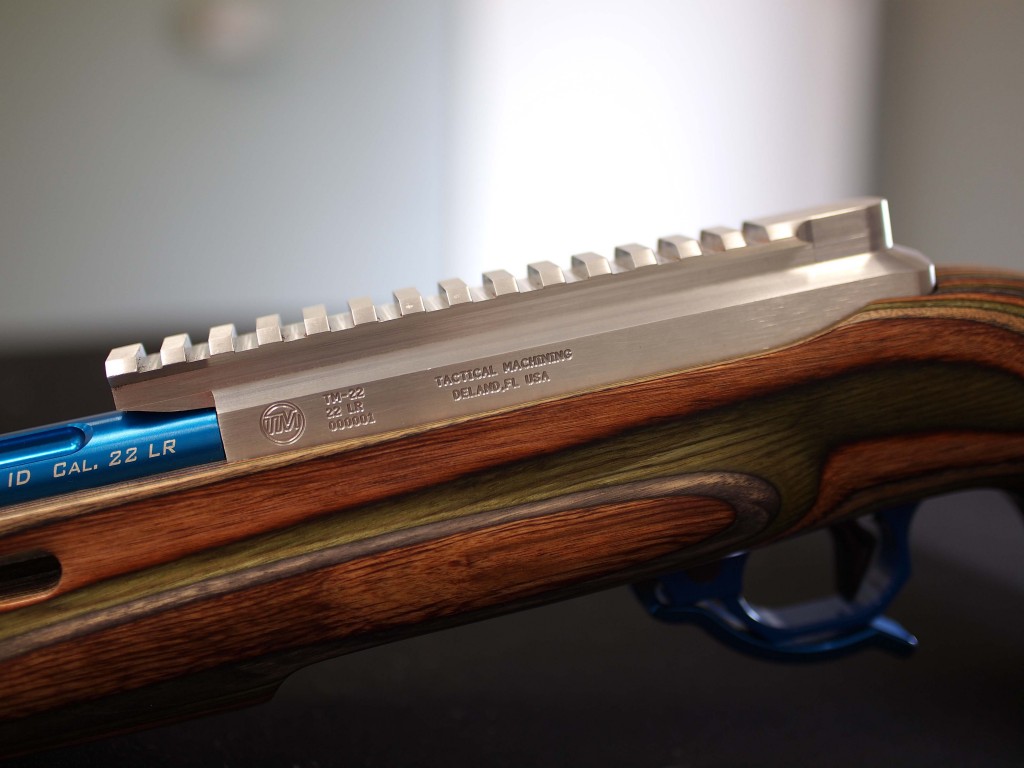 These aluminum receivers are similar to the Ruger 10-22 or AMT Lightning 22 rifles with some updates and improvements. The most obvious is that the receiver had a rail on the top of it for scope mounting. Not just any rail but one that is fully compliant with the MIL-STD-1913 or STANAG 2324 specification. I have seen various other receivers that have had scope rails but if you look closely at them they are not cut to 1913 specification but they are close.
Another less obvious difference is tolerances. Tactical Machining holds everything to their own exacting standard, not simply an Industry standard.
On the right is how the receiver looks prior to machining
This product offering is so new that the examples that we were handling, working with and looking at have not yet been anodized. The finished receivers will be black with limited quantities available in other colors. If you want one of the colored ones you will need to have your dealer contact Tactical Machining because the small quantity of colored receivers will not last too long.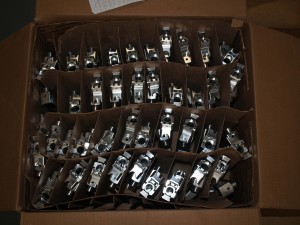 Here are the first 100 production receivers ready to head over to anodizing. I speant time talking to the staff and management about the new offering. We even built up several of the prototype receivers into rifles. I asked why make a receiver than uses 10-22 parts. The answers made a lot of sense to me.
Jim from TM asked me how many people do I know that buy the Ruger 10-22 and use it as it comes out of the box? I had to admit I could not think of a fellow shooter that did that.
Jim went on to say that "almost everyone changes something" and a large portion of folks change lots of things. For the buyers that are going all out what sense is there to buying a finished rifle and then throwing away the stock and the barrel? How about replacing the trigger group? You already paid for those parts.
Tactical Machining's idea was to let folks configure it the way they want. Right from the start. Pick your barrel and your stock. Use a standard trigger or a competition setup. Why have that box of parts lying around waiting for your next garage sale.
The first of the following images are all made from pre-production recievers and are finished in duracote. None of these are for-sale items. The last 5 are of production receiver #22.
The testing is over and the final product is available for sale. Your dealer can order one of these for you from Tactical Machining in Deland Florida. Here are some images of one of the final production receivers after the anodizing.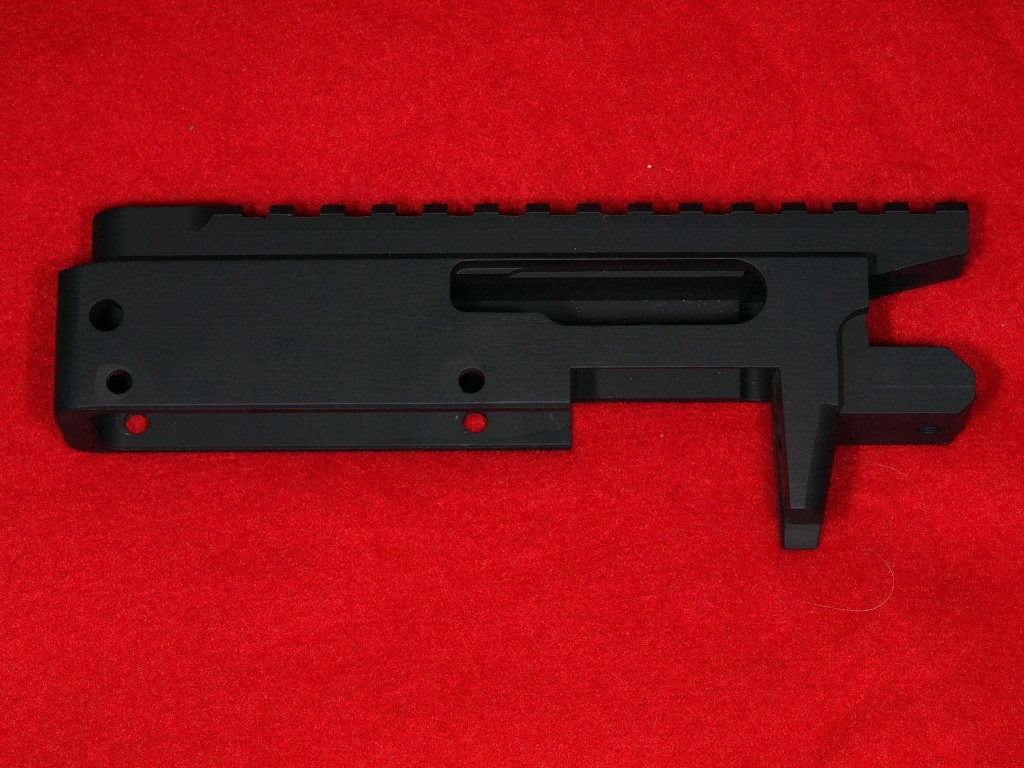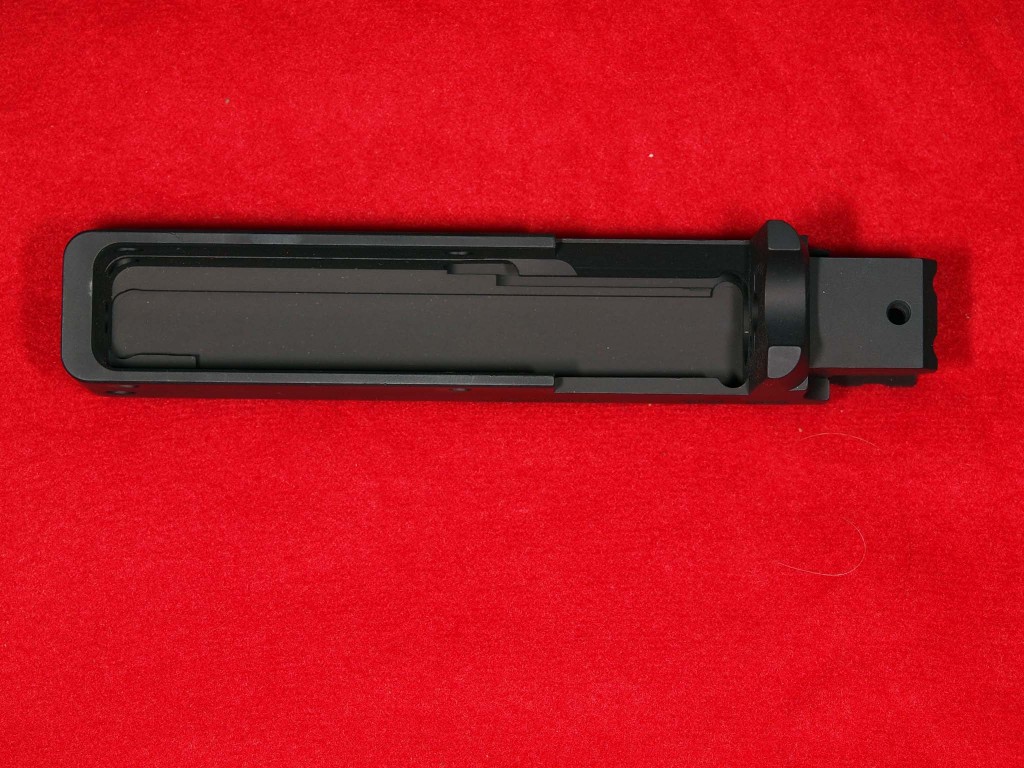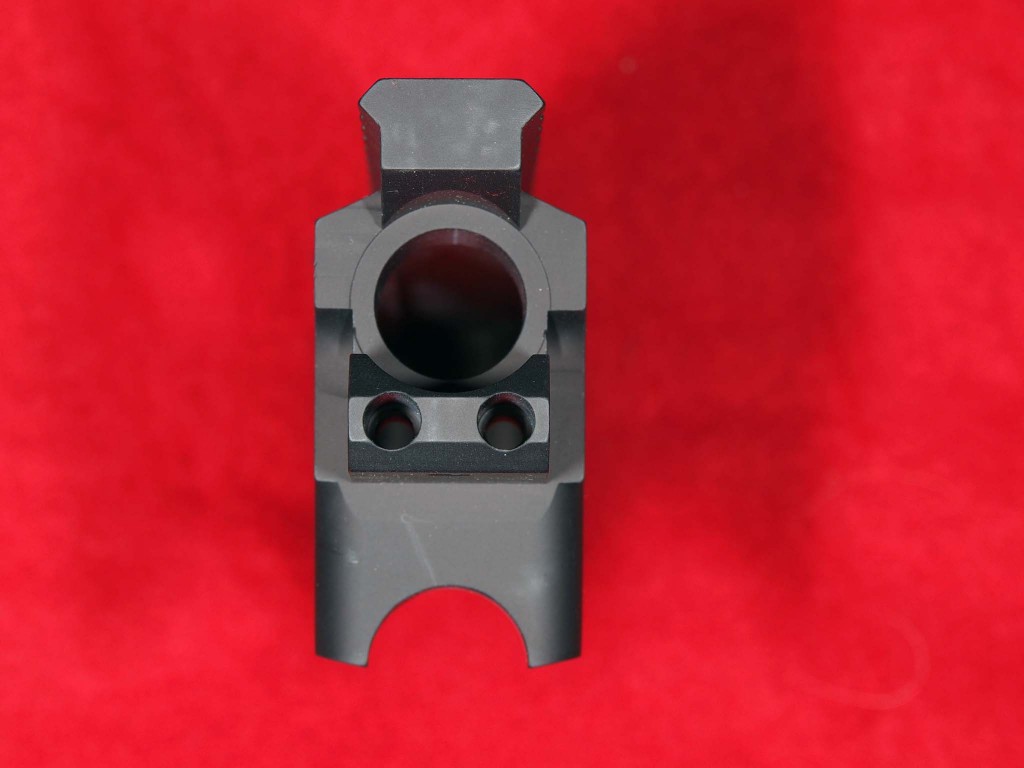 At a price of $129.99 I think that the guys over at Tactical Machining have another winner on their hands with the TM-22. High quality products at very reasonable prices. I have already built up a new 22 rifle for my niece and one for myself and there were no parts to put in the back room.
Both of the rifles that I built from the TM receivers have proven reliable and accurate.
Check out Tactical Machining's complete line of receivers and parts at:  http://www.tacticalmachining.com/