As many of you know, Smith and Wesson has introduced a 2.0 version of the M&P autoloading pistols. The new versions of the firearms were displayed in all their grandeur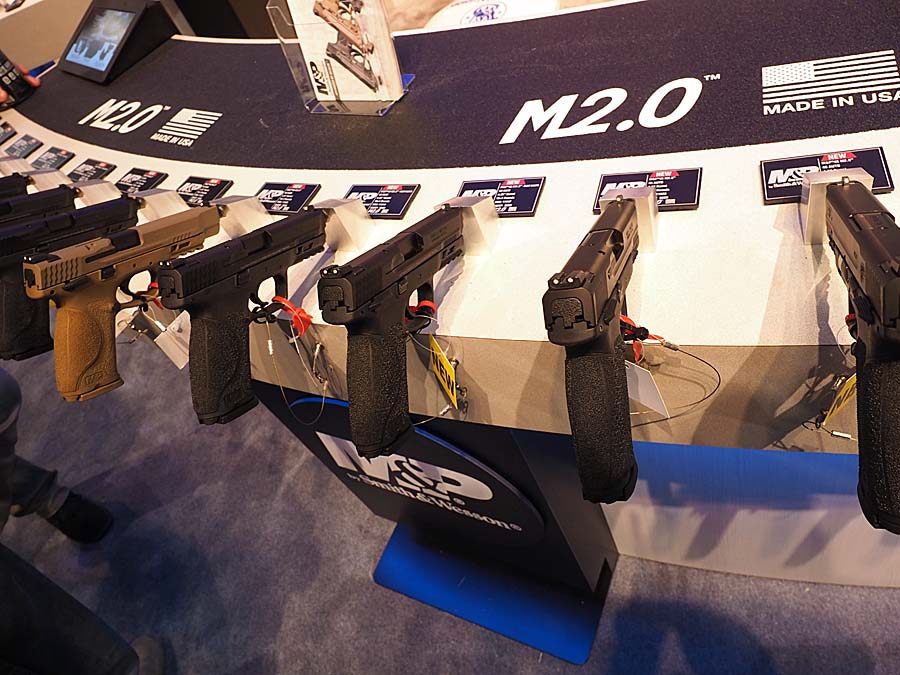 The two most obvious and talked about changes are the lock work and the grip treatment.
The triggers on the few I tried were quite acceptable. I discussed parts interchangeability with the Factory Gurus. Unfortunately while most of the parts of the new 2.0 M&P will interchange with the original variation, the lock work components are not among them.
As to the grip treatment, I am not a fan. I know that many folks think the original M&P was too smooth, but to me the 2.0 feels like someone glued 160 grit sand paper to the firearm.