One of the Classic Charles Bronson movies.
This third chapter in the Death Wish series introduces us the Bronson's friend Wildey.
The Wildey talked about in the Move was chambered for the powerfun 475 Wildey Magnum. For those of us that do not have unlimited ammunition budgets the Wildey pistol is offered in somewhat more reasonably available and affordable 45 Winchester Magnum cartridge
The Wildey was one of the first, if not the first gas operated semi-auto pistols to come to market. It was designed in 1980. The design has an adjustable gas system which allows the firearm to be tailored to operate on a very wide range of ammunition power.
Pistols were available with barrel lengths as short as 5″ and as long as 12″ and shipped with rosewood grips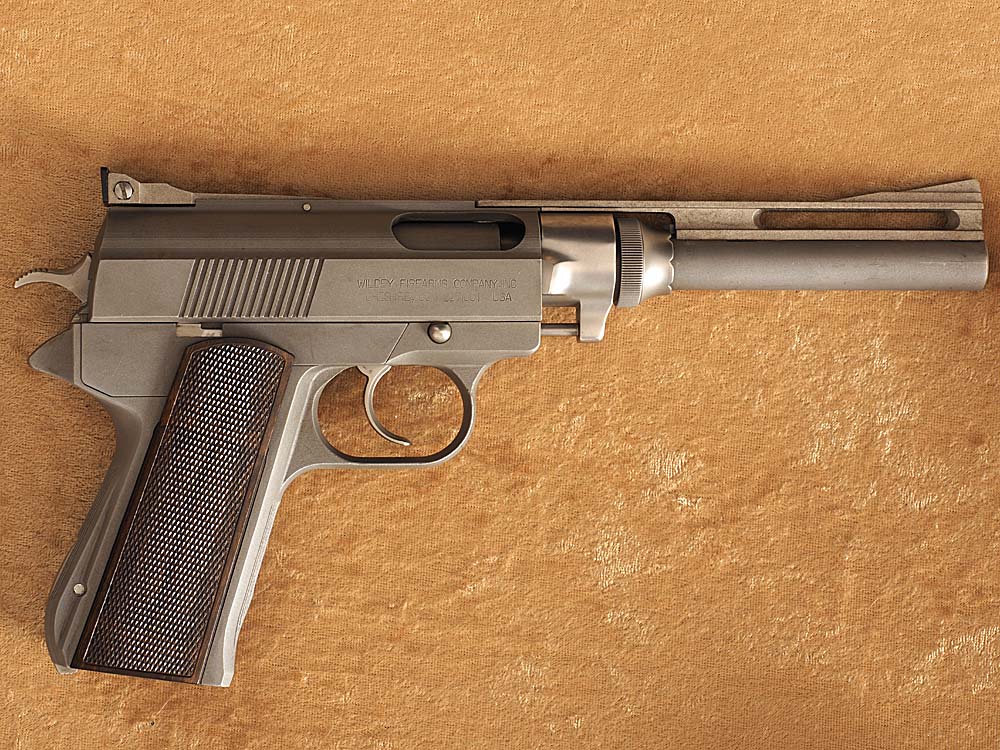 Back in 2000, Colt had Wildey produce a run of the pistols bearing the Colt name. Unfortunately the co-venture never went forward past that point
I have had the pleasure to shoot several Wildeys. Most were chambered for the 45 Winchester Magnum, but I have shot the 475 Wildey. Thanks to this pistols large size and the gas operating system I found the firearm to be quite manageable
The pistol used in Death Wish III was a longer barreled version. It is much like this 10″ Wildey that is pictured below