There are so many 45 caliber pistols and rifles to talk about in the market place. I have had the opportunity to use a CZ Model 97 BD. The CZ 97 was originally introduced in 1997. This pistol sports the same lines that we have come to know in the CZ 75 series of pistols.
The CZ 97 BD variant give us a manual decocking lever for the Traditional DA/SA action that lowers the hammer to a half cock position
I love to look of the full dust cover, especially ones that do not have equipment rails on them. The extra weight out front makes the 45ACP feel even tamer than is normally attributed to the CZ design
For the range, forward cocking serrations are very nice. This pistol has fixed Tritium sights that sit relatively high in the rear. I would have preferred a lower profile adjustable sight. However this is intended as a duty/carry gun and not a target pistol. Since it is a duty/defensive firearm the CZ 97 BD is finished in a durable black polycoat.
So far the big bore auto loader has been accurate and reliable with every brand of factory hardball or hollow point that I have fed it. I think I line the Hornady 230 XTP +P the best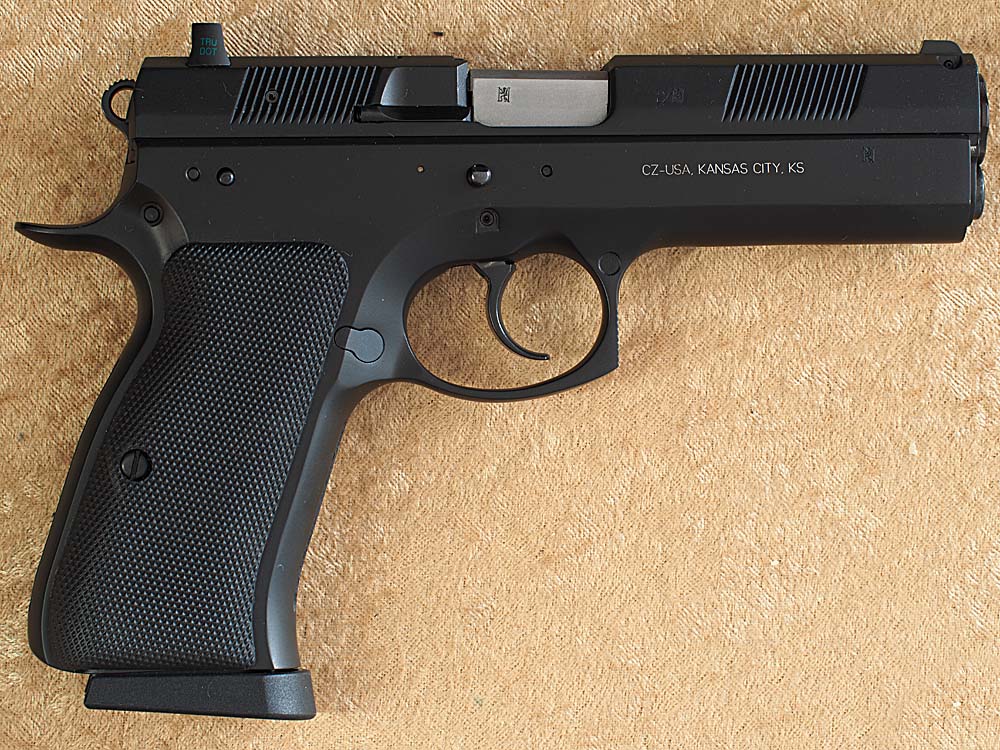 I love the look of wood grips but these rubber panels are more practical on a duty firearm. They provide a non-slip grip even under adverse conditions. Currently the CZ 97 BD is shipping with aluminium grips
I know that beaver tails are controversial these days. I like them, however this one is longer than is necessary for a duty/defensive pistol.
The magazine capacity is 10 +1 in the chamber. The 10 round magazine allows for a nice slim grip that is agreeable even to shooters with smaller hands.