OK, that is one long name, and it implies the pistol is going to be a sweet shooter. Well I can tell you the Witness Elite Match delivers.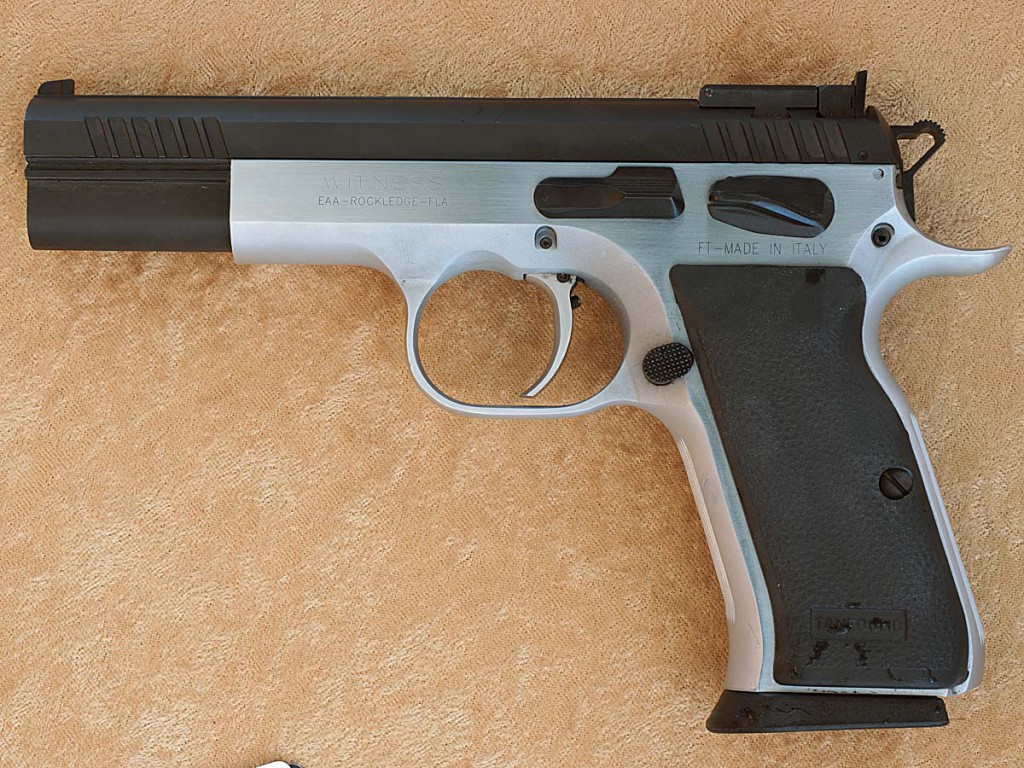 EAA's line of Elite pistols has been out for several years and I will go over the evolution of the product to it's current day configuration.
Above is a 45ACP Witness Elite Match as they came out originally. The pistols sported a two tone finish with wide cocking serrations on the front and rear of the slide, rubber grip panels and a SAO trigger system. The rear sight is what the folks at EAA refer to as a Super Sight. It is very similar to the Bomar rear sight. The frame has a long sweeping beaver tail and takes a 10 round magazine that is compatible with most if not all of the 45 ACP CZ clones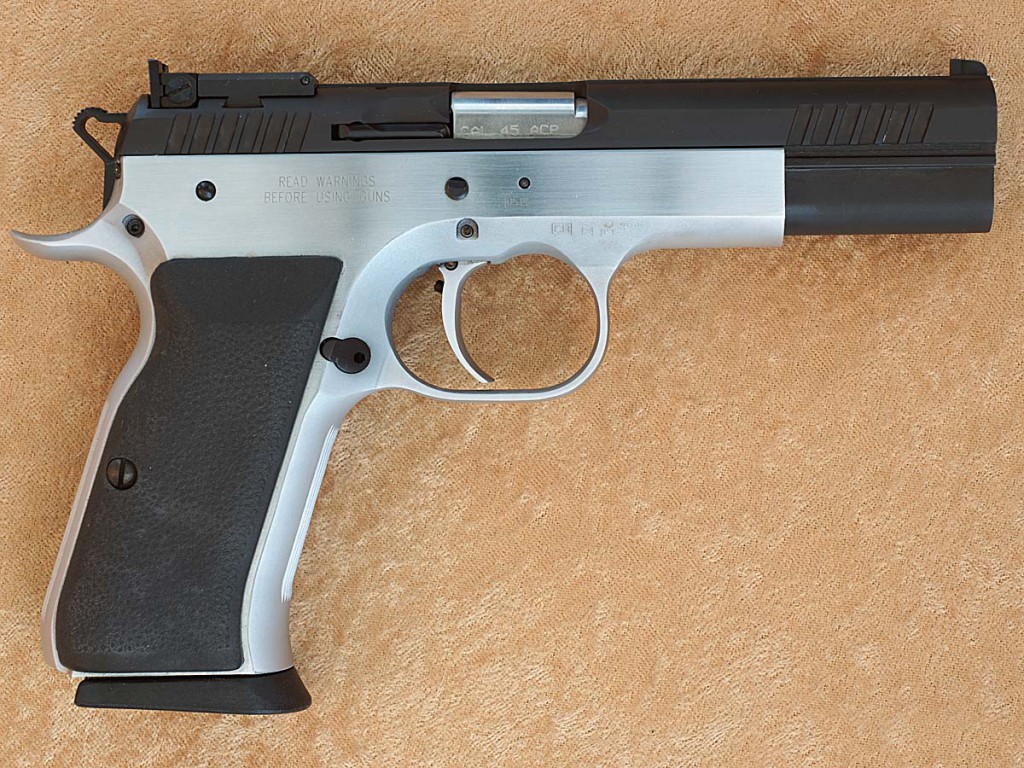 The Elite Match has been availble in 9MM Parabellum, 40 Smith and Wesson, 38 Super, 10MM Auto and 45ACP.
The firearms are very reasonable priced based on their features and performance.
The first change that EAA made was to change the rear sight. While still adjustable, I just think the lines of the original Super Sight look better.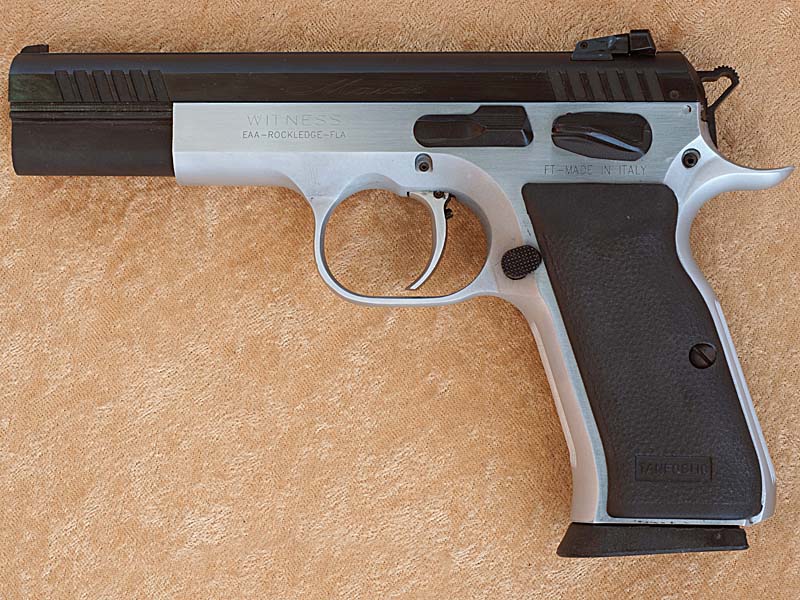 The next change that EAA implemented was a switch over to the frame with the equipment rail. You will also note that the rear sight is now a fixed sight and the grips are maed from a polymer. This next image is provided courtesy of the EAA website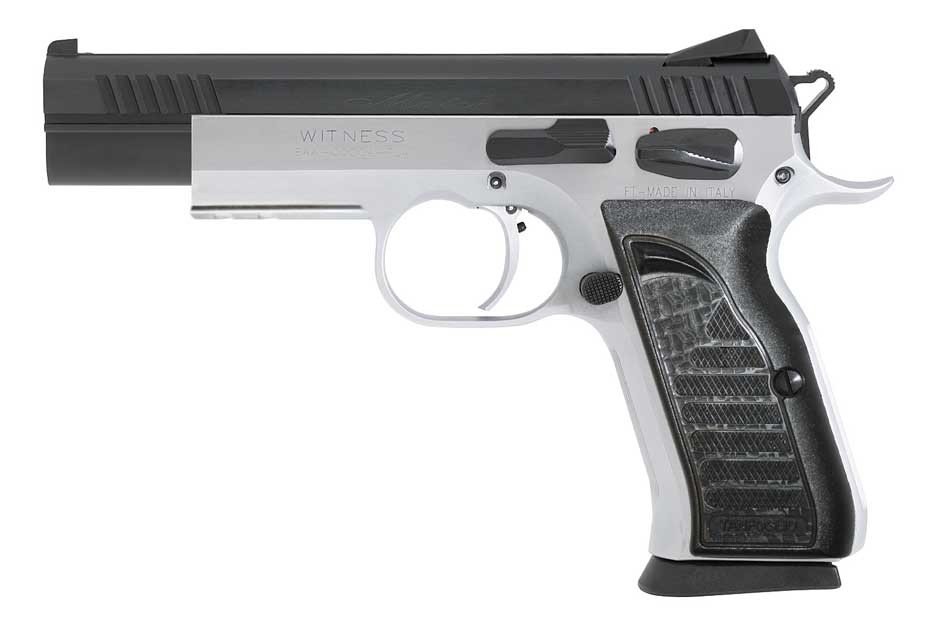 While the first style is my favorite, that is somewhat of a cosmetic thing. All three turned in similar accuracy results and there were no reliability problems in the bunch