I think it was back in 2000 when Heckler and Koch celebrated their 50th anniversary.
For the occasion HK produced a special variation of the USPc chambered in 45ACP. The slide was finished in a very high polish blue. There was  "50th Anniversary/One of 1000″ on the top of the slide while on the left side of the slide there is a gold and silver inlaid "HK" logo.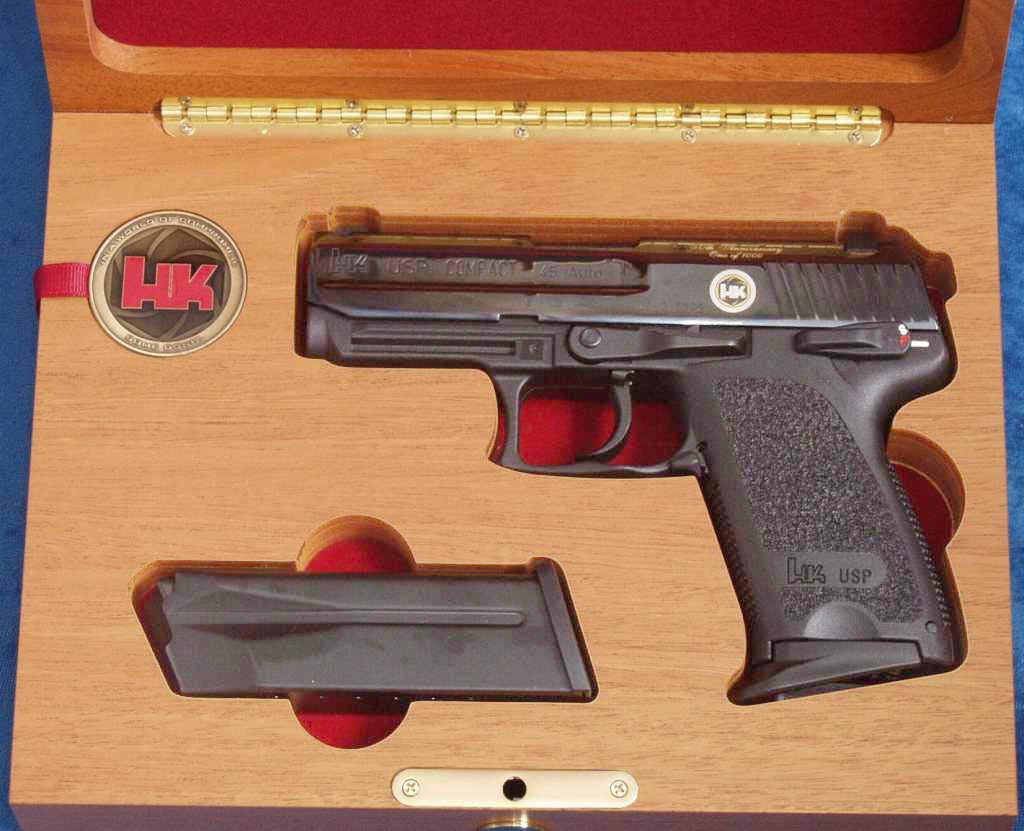 The pistol shipped in a fitted Oak presentation case that held an extra magazine and commemorative coin. As you can see the magazine in the pistol has the finger rest base pad while the spare magazine is wearing the flush fit base plate
Here is the reverse side of the supplied coin
1000 of these Heckler and Koch USPc Comemerative pistols were manufactured for World Wide distribution. I have no idea how many were sent to the United States, but I doubt it was the entire production
While this Commemerative is a fully functional USP compact, the example in the photographs remains unfired since leaving the factory. I am sure that this USP compact will perform just as well as it's non-commemorative brethren
© 2018, Mark Calzaretta. All rights reserved.