I know it has been out for some time now, however my small supple of Browning's 230 grain 45ACP BXP ammunition just arrived this week.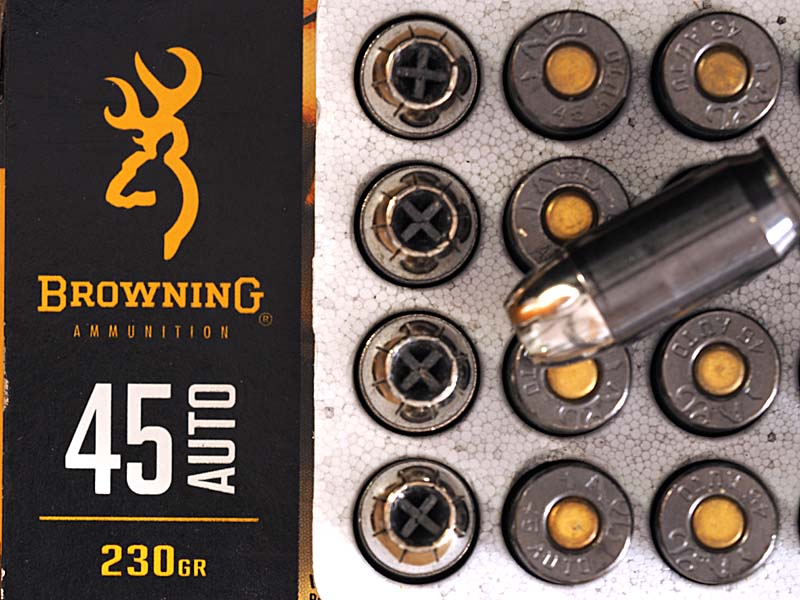 This is attractive ammunition. Nickel plated X-point HPs, pre-scored projectiles loaded into black nickel cartridge casings. Like most premium defense ammunition offered these days, the NEW BXP is packaged in 20 round boxes.
If this shoots as good as it looks it will be a winner. Initially I was going to shoot and chronograph this and other ammunition this weekend. Hurricane Matthew forced all of those plans to be canceled. Who know Matthew would be a dud
I will take this ammunition out in about five weeks and get velocities from some real world firearms.