10MM Auto is a favorite cartridge of mine. It has been for decades. The last few years have seen increased activity in this cambering. Manufacturers have introduced new pistols as well as ammunition offerings.
This year things exploded with SIG announcing 4 variations of the P220 pistol and two ammunition loadings. Most everyone on the Forum who is a 10MM Auto fan has already heard this.
SIG stoped participating at Media Day last year and began running their own range event at a different location. I did not attend both events so I have not shot the current factory SIG P220s yet.
The two offerings that were on display in SIGs booth are 5″ SAO pistols offered in stainless or Nitron.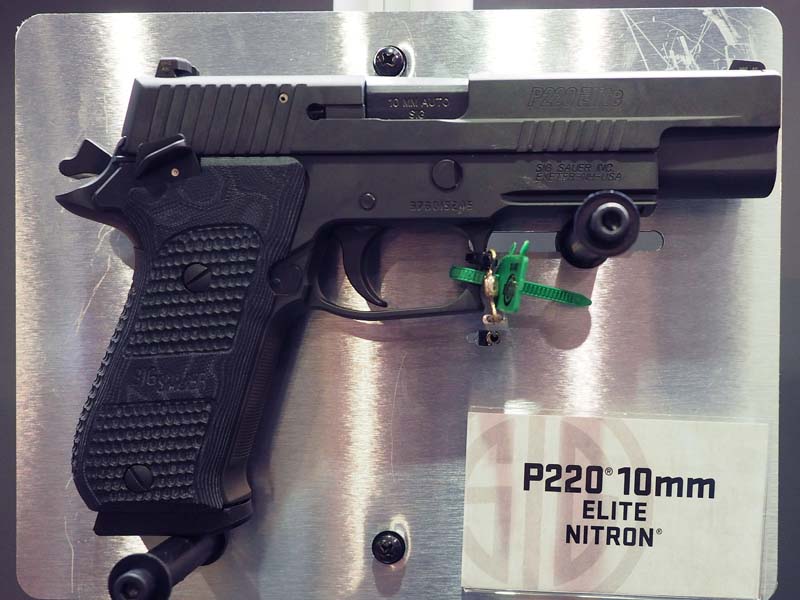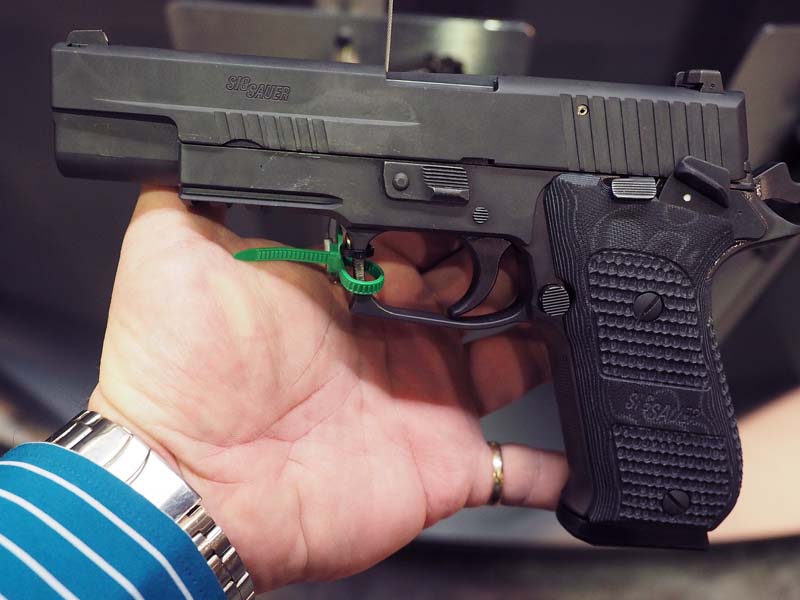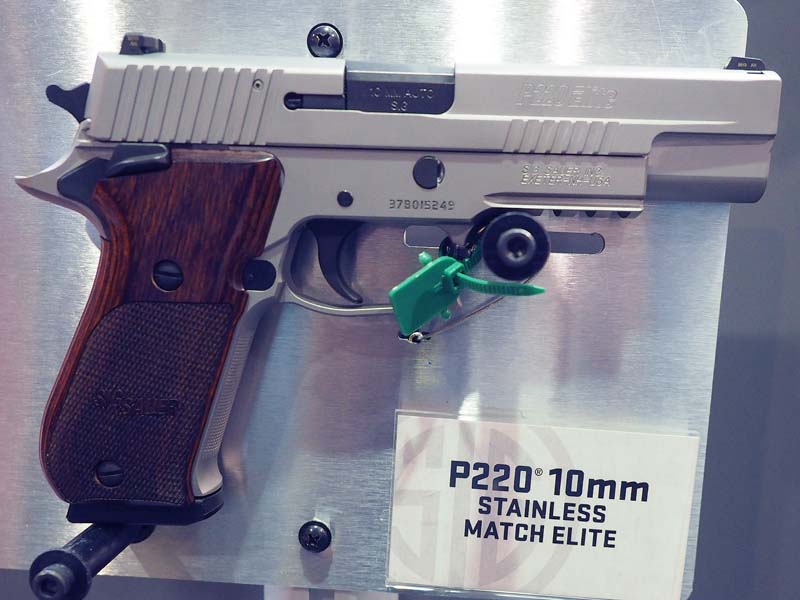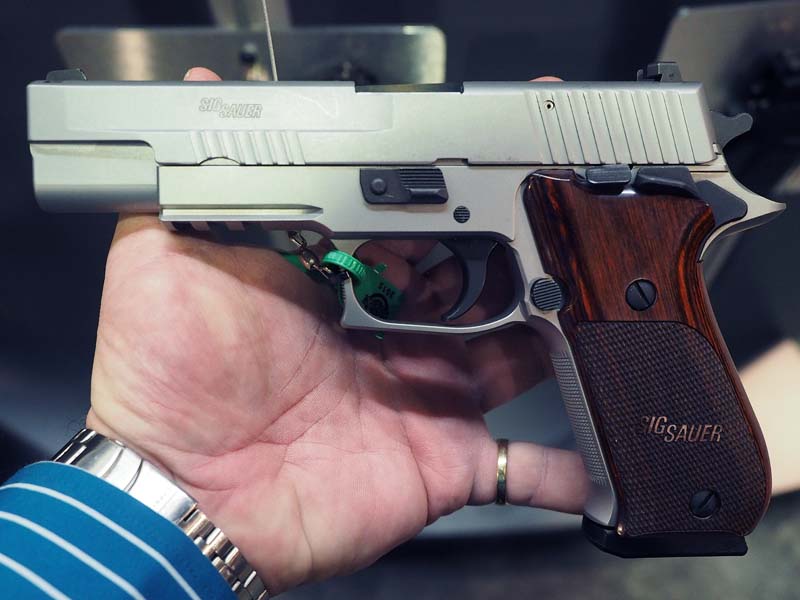 I did not see SA/DA out at SIGs booth.
The 10MM Auto of the P220 Match Elite is a reverse two tone finish. I thought that I was not going to like it, but once it was in my hand I found that I like it.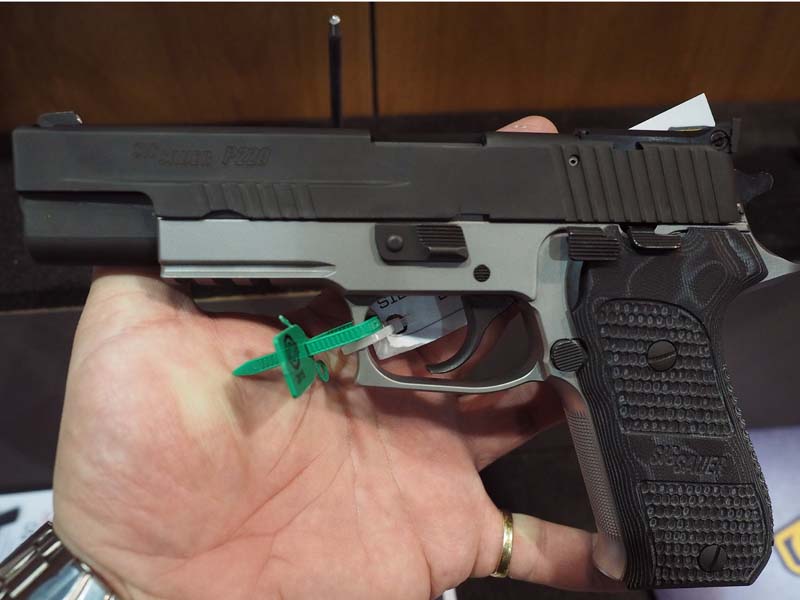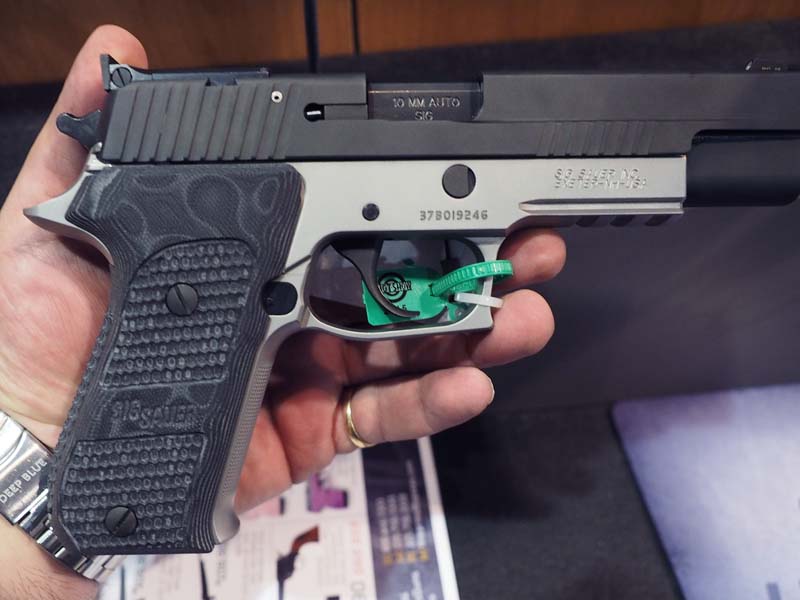 The final version announced by SIG is the Hunt Ready P220. This has a SIG mini red dot already installed on the firearm. This will be a SAO version with G10 grips.
There is also at least one short run custom configuration available. Writer and on air personality Tom Gresham, host of Gun Talk, has a GT version that is limited to 1000 pistols. It is SAO in all stainless finish with Gun Talk logoed G10 grips.
SIG is adding two 10MM Auto loading to their line of Elite ammunition. Both offering contain 180 grain projectiles moving out at a published 1250 FPS. One will be a FMJ while the other is SIGs V-Crown Hollow Point. While not at the MAX end of the power range, it is certainly well above some of the watered down 10MM Auto factory loads we have been forced to live with over recent years.