As some of you already know, I am a fan of the Boberg pistols that Arne Boberg has been working on for the last decade and were brought to market 5+ years ago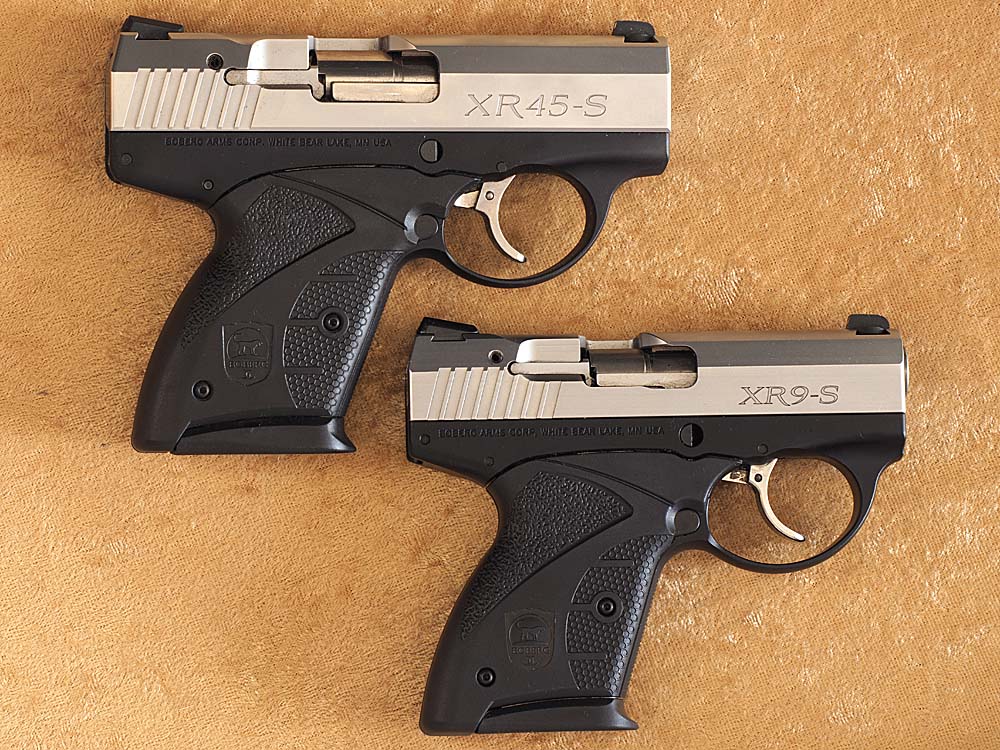 Prior to last year's SHOT Show, Bond Arms, the Big Texas Derringer manufacturer, bought the whole kit and caboodle from Boberg
At this year's SHOT Show we have the first Bond Arms produced Bullpup pistols on display alongside Bond Arms famous derringers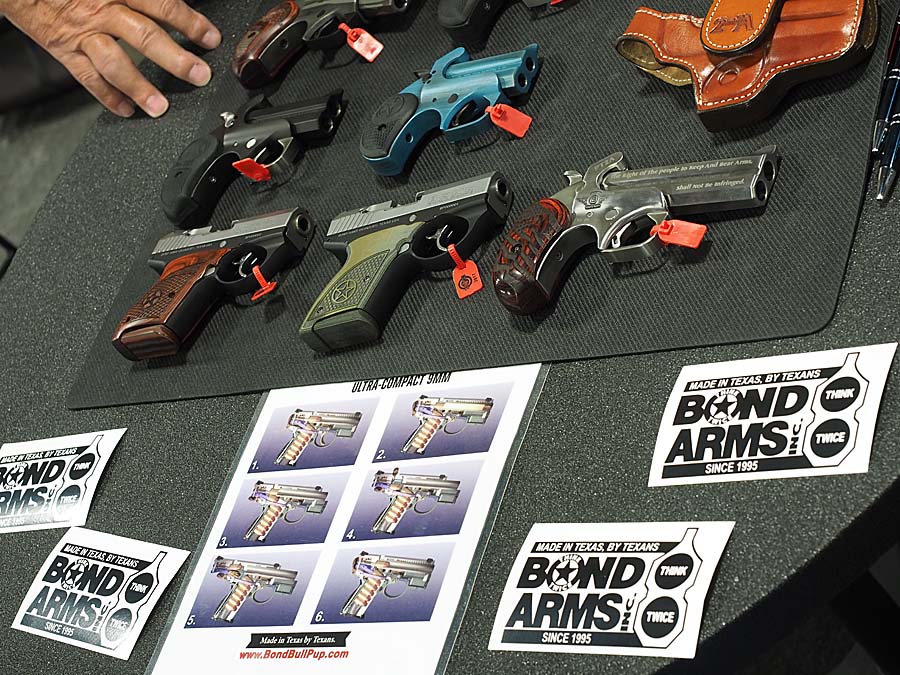 The folks at Bond Arms have made some changes. All for the better.
The major improvement is that the barrel and unlock block are both now coated with a high lubricity plating. This eliminates the need for putting a dab of anti seize compound where these two parts mate.
If you have ever handled anti seize you already know what a messy task this is.
Another cool change is the rosewood grips and optional G10 grips. These are much better looking than the plastic grips that shipped with the Bobergs. You can even get matching baseplates for the magazines if you like.
Bond Arms first release is the short barreled 9MM variant. Now when I say short barrel, it is still 3.35″ long. That is longer than most all Sub-compact on the market and rival the barrel length of the compact pistols.
That is all thanks to the "Bullpup" design. For those that have not seen one yet, the barrel sits ABOVE the magazine and the cartridges are pulled backwards when feeding.
https://www.youtube.com/watch?v=-TSva89jbNM
Bond Arms has recently completed assembly and testing of the remaining Boberg marked pistols and will shortly be offering them for sale to the public.
If you already own a Boberg, Bond Arms is your source for all the things you are going to need. Magazines, grips, recoil springs are or will be available so no need to worry.
This is a very unique design not to mention a finely machined, assembled and fitted firearm. The Bond Arms Bullpups that I have handled exhibit the same high quality feel or their predecessors. I look forward to the future releases as well.