We have two of these in my family. One from each of the runs.
For those that do not know, the 845 was an experimental target version of the 745 designed back in the mid 1980s but never produced.
A relative of mine has the older model, The 845 Limited, product code 170064. These were produced in 1995-97. I have no idea how many Lew Horton had manufactured. The one pictured is his second and was recently acquired for him.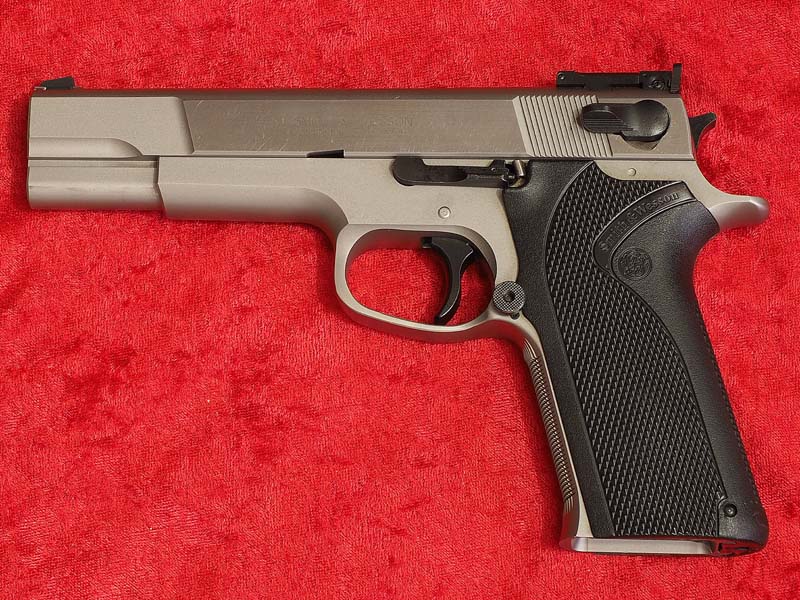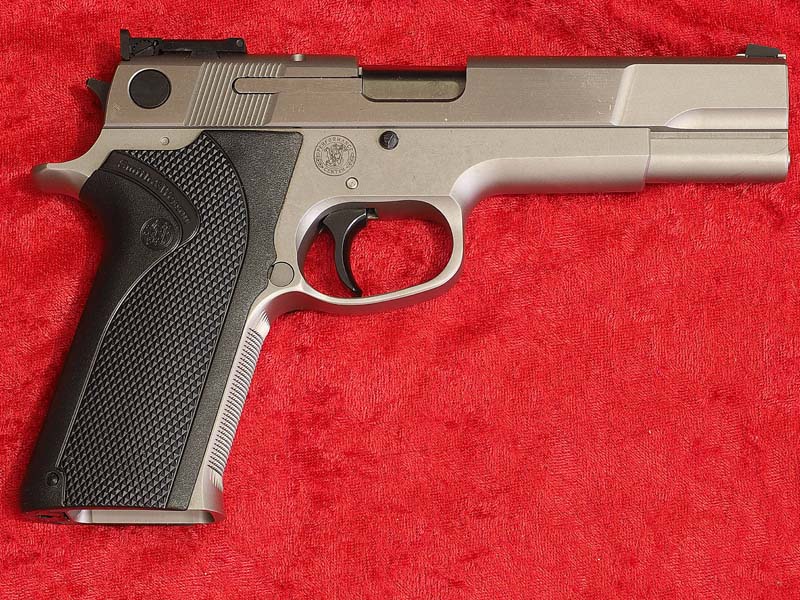 One of this original run was the first 845 I had ever fired. This is what I had been wanting for years, a 45ACP successor to the model 52. This pistols shoots like a dream and I began a search for one of my own.
Eventually I came upon an 845 Model of 1998, product code 170097. Roughly 150 of these were produced. I grabbed it. It shoots just as well and adds front cocking serrations for those that like them.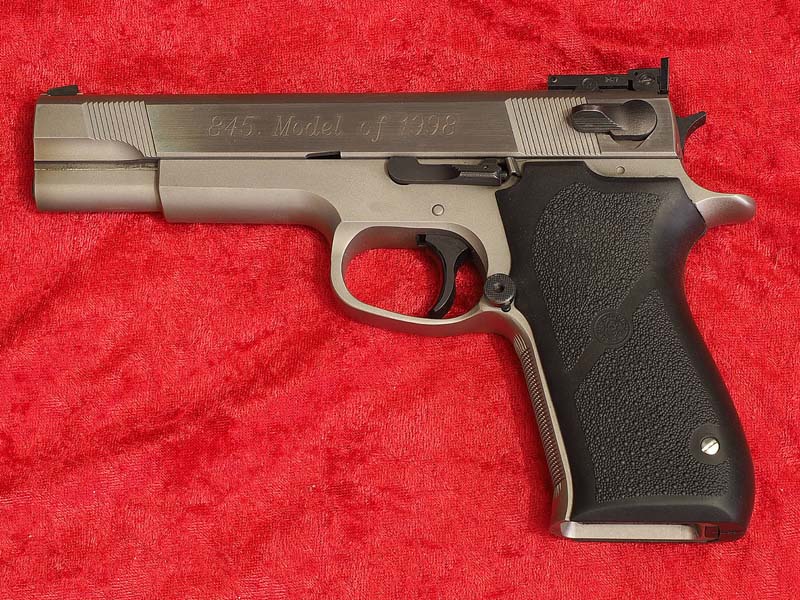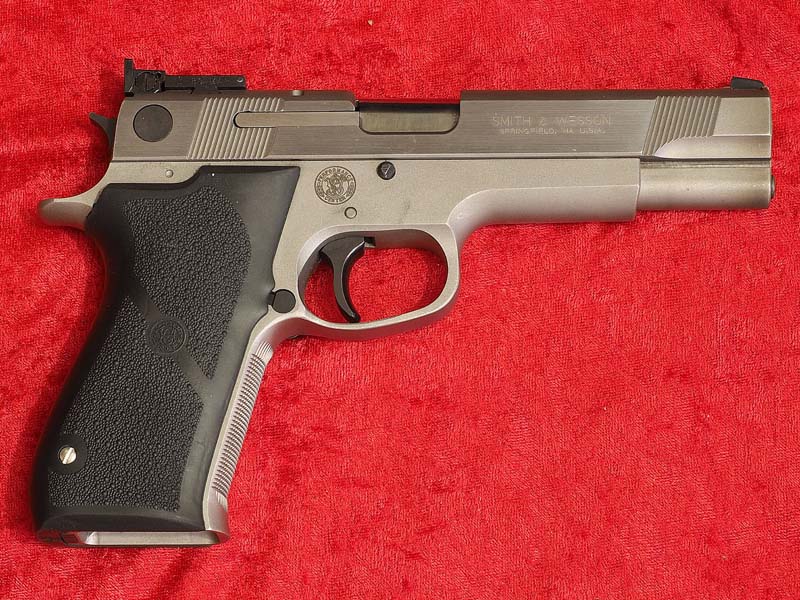 Both of these are exceptional pistols. If you are a model 52 shooter, you will love the 845. It is what the 952 should have been in feel and performance. Though I admit the 952 is pretty
The frame and slide of the 845s are hand lapped to each other. The titanium nitrite coated spherical bushing that surrounds the match grade barrel not only makes racking the slide butter smooth, it also contributes to the one hole accuracy of the pistol. I have always liked the picture provided by the Bomar rear sight. In fact my old model 52 is fitted with a Bomar rib. These use the same magazines as the 645/745/4506 family of auto-loaders so mags are never going to be an issue like they are today with the model 52s.
Here are the two 845 pistols together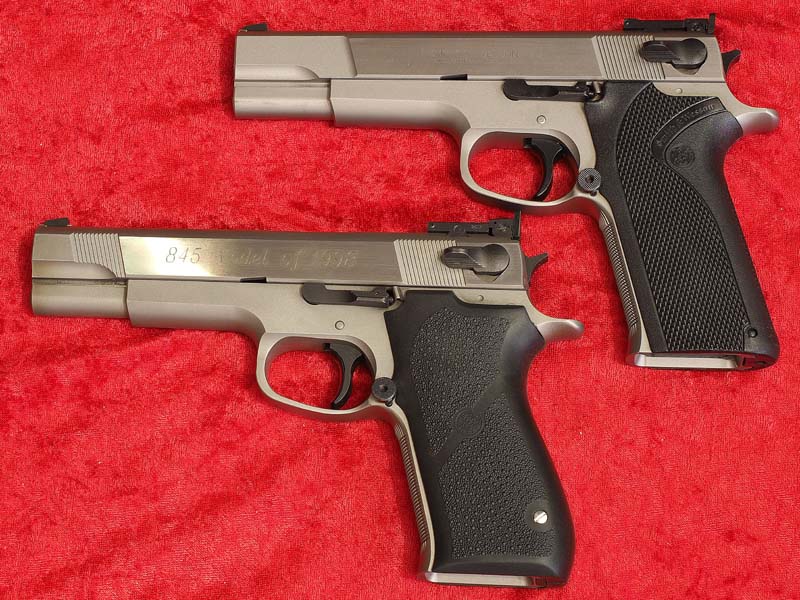 I am certain that we have other 845 owners and shooters out there. Perhaps they can also chime in on what I think is one of, If not the most understated and unknown Target pistols that Smith and Wesson has produced in the last several decades.