I handled a few of the new SIG P938s on the Show floor.
This pistol is hardly any bigger than a P238. While only a two variation are being started with, the plan is to put all the same variations as the P238 into production.
Here is a P938 Equinox sitting above a P238 Equinox.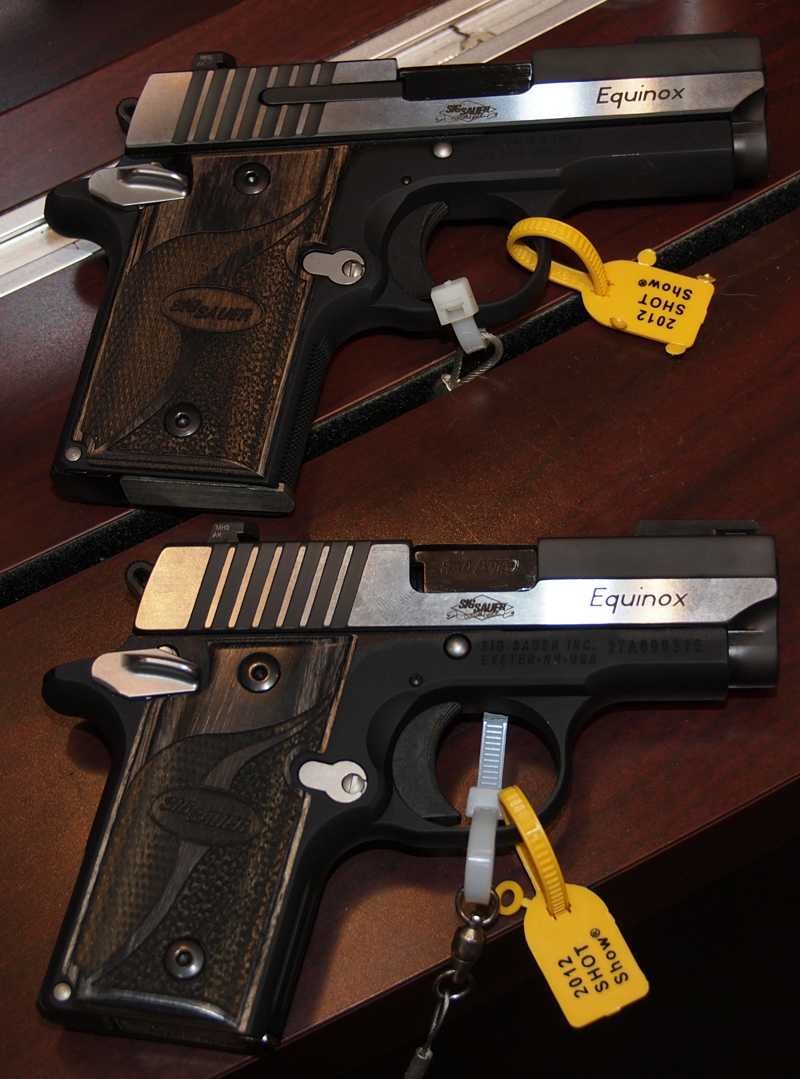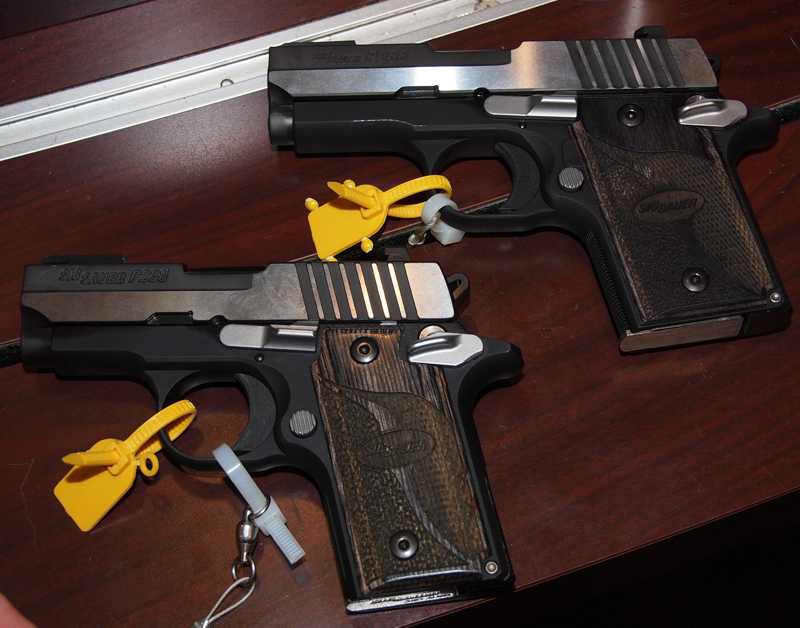 The only dimensional difference that is obvious to the eye is that the 938 is about 3/8″ longer than the 238
Width is a tiny bit different but not much
Here is the P938 Equinox from another angle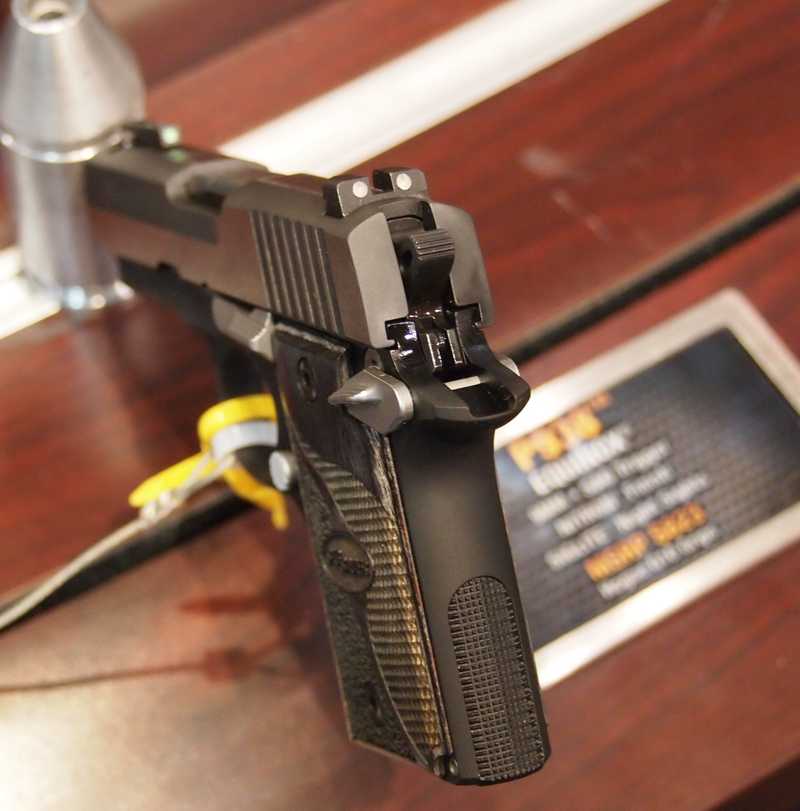 Here are a few shots of the P938 Blackwood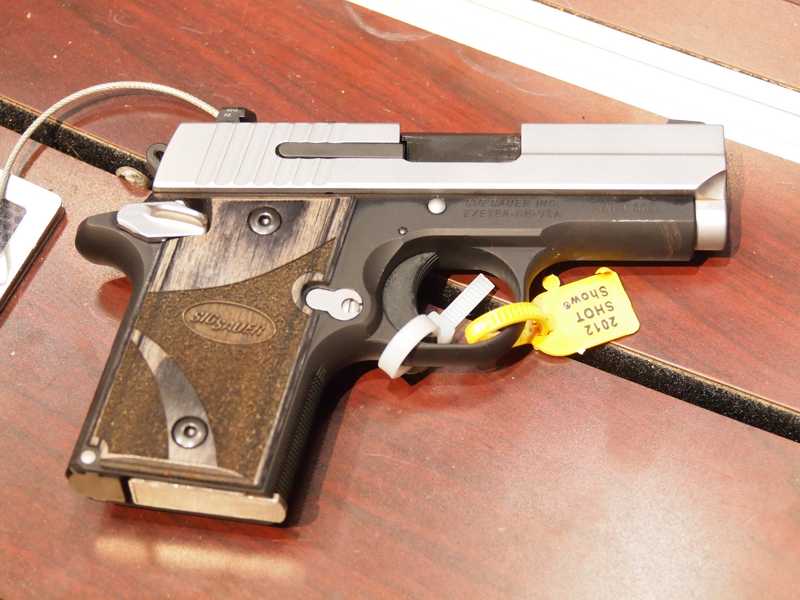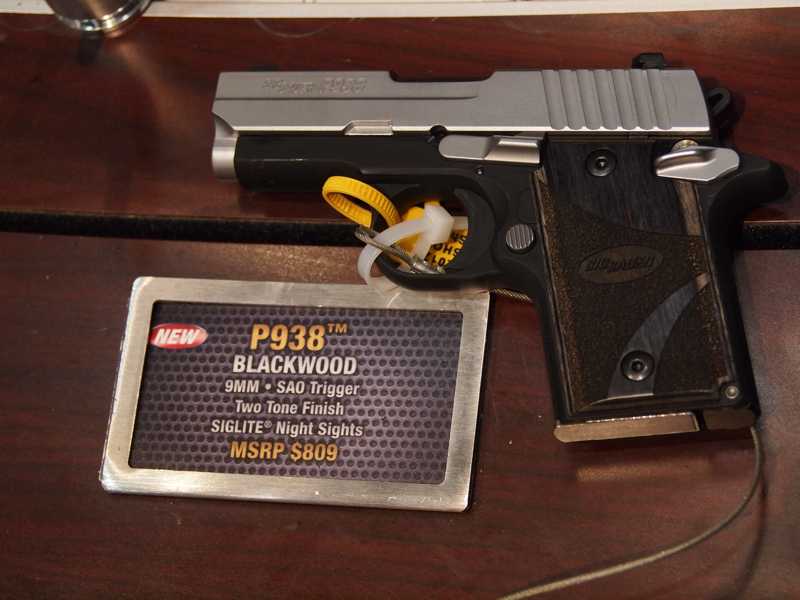 Mark Calzaretta