I have recently gotten my hands on one of the HK USP 45 Compact Tactical pistols. These are small 8+1 round 45 ACP auto loaders that are setup from the factory with a threaded barrel for suppressor use.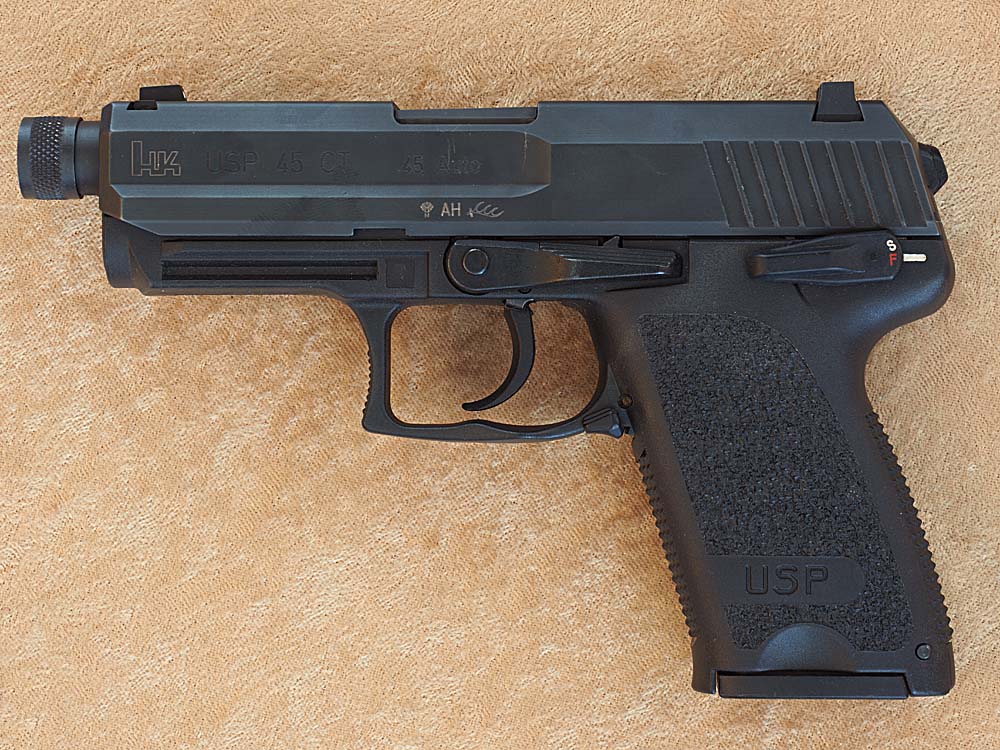 While these are not tiny pistols, they are significantly smaller than the full size USP 45 platforms. The firearm is pictured above with the compact base plate on the magazine, a thread protector installed and the standard HK compact (bobbed) hammer. Below the pistol has one of the finger rest floor plates installed.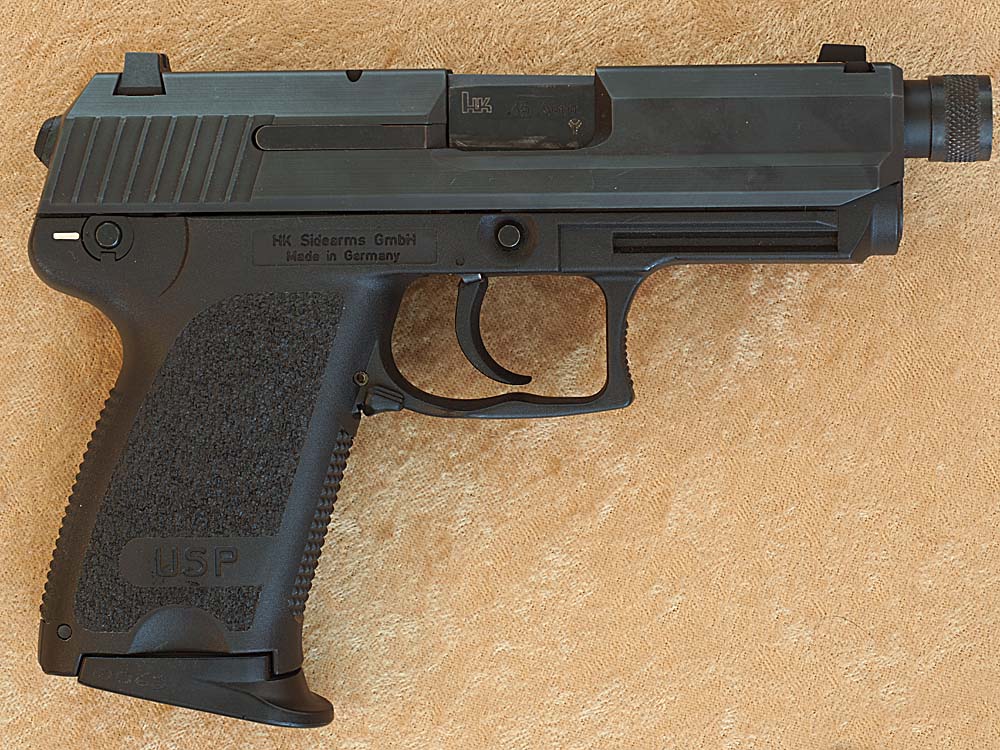 I prefer the finger rest version as it just feels better in my hand.
This particular firearm, and the HK45c that shares it's magazine design, has a 10 shot extended magazine available. It has licked up the name Elephant Foot. I will add a picture at a later date.
This is another accurate offering from the good folks at HK. This example is a DA/SA but like the entire USP family the action can be converted to one of more than half a dozen variations by an HK armorer in about 30 minutes just by changing a detent plate and control lever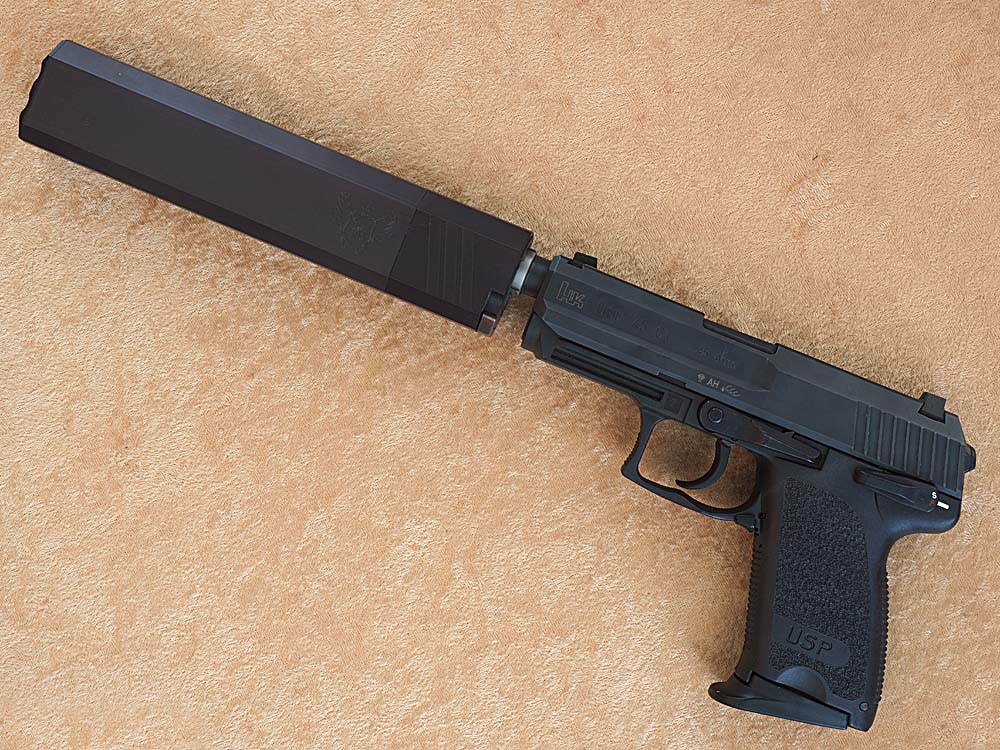 I admit it looks a bit disproportionate with the compact USP and a full size suppressor, however this is a very quiet and hearing safe combination.
I really like the offset manner in which the Osprey suppressors work. The sights are not blocked and the overall appearance is rather sleek