While I am not normally an air gun person and this is a 45 Blog, Crossman caught my eye out at the shooting range with their New .357 air rifle
A .357 Air Rifle? As one of those of us that have not been paying attention to air rifles, I had no idea the market place was going this way.
The BULLDOG 357 is a Extremely powerful slug thrower. It is large and heavy. After all it does have to hold 3000 PSI of compressed air.
The rifle can be charged from SCUBA tanks or with a hand pump. NO, I did not try the hand pump.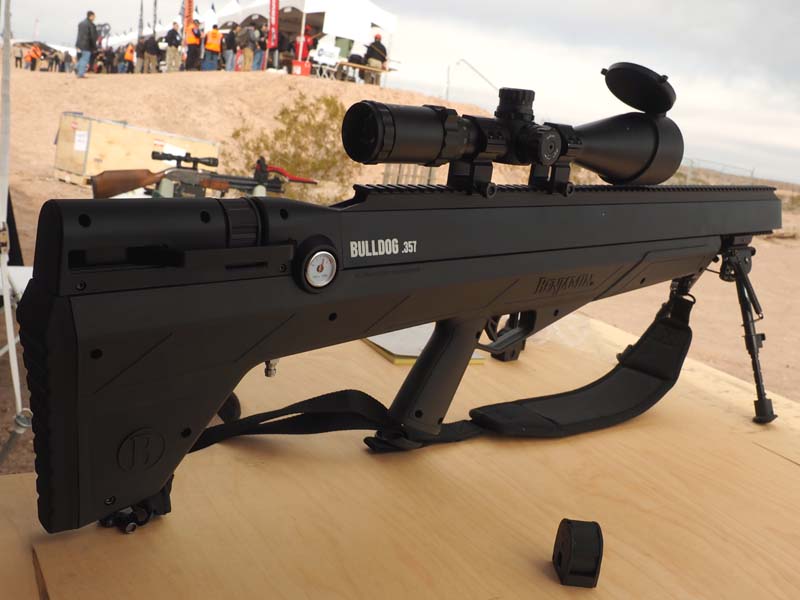 On a full charge, the rifle gets 5 MAX power shots and a total of 5 more shots that are almost full power. Then it should be recharged.
A standard 80 cubic foot scuba tank will provide approximately 60 charges for the rifle.
The little black box in the foreground of the photo is a 10 round rotary magazine that sits just behind the pressure gauge at the top of the stock.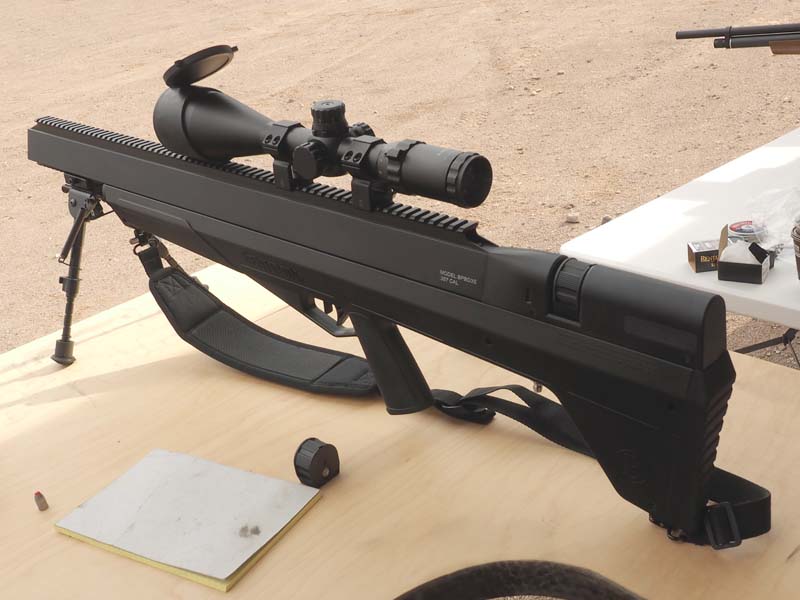 While Crossman does offer two projectiles at the moment, I have been told that many existing .357 projectiles can be used as long as they comply to the length restrictions of the magazine.
These Ballistic tip 357s are producd by Nosler and weigh 145 grains. On a full air charge they move out at 800FPS. This takes us to 38 Special power levels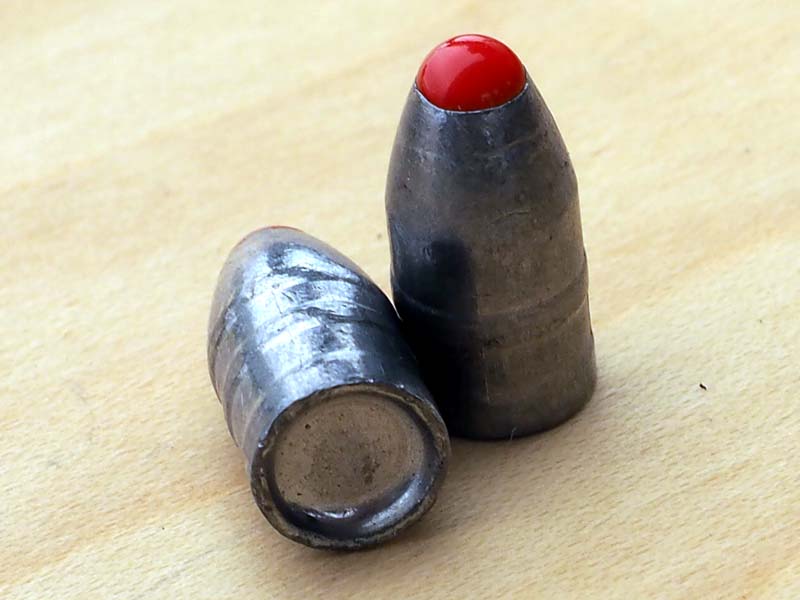 I photographed the .25 magazine since it had a clear backplate, the 357s did not. This shows how each projectile is protected from deformation while in the mag.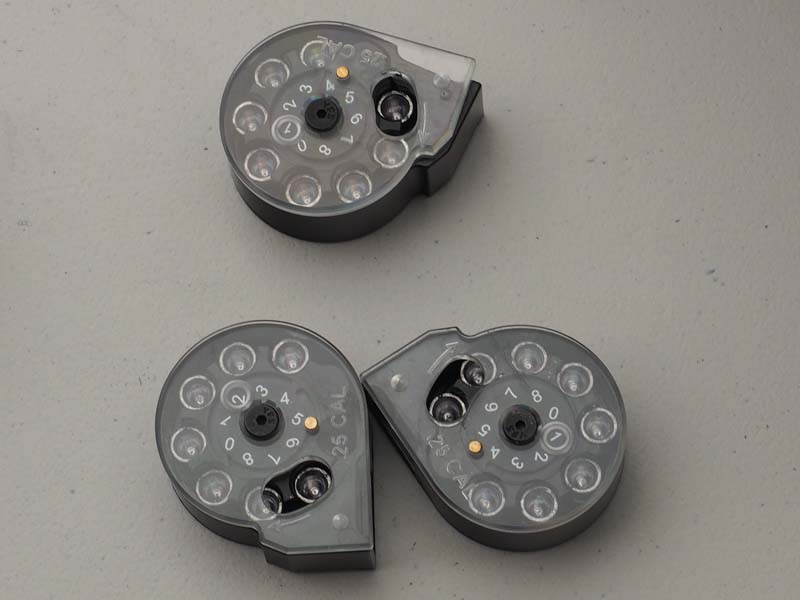 My first shot missed the spinner at the end of the range. You will see the second shot take out the middle square target. Holding low, shot 3 sent the spinner wildly spinning.
I had just shot the spinner with one of the .25 caliber rifles and it rotated about 1/8 of a turn. As you can see in the clip, the 357 had it spin about a dozen times. HUGE power difference
MSRP is $999