Yesterday I received a nice package from the good folks at Barnes Ammunition. This is their new 10MM Auto offering.
It is a 155 grain TAC-XP HP. This is a Total Copper Projectile. The claimed muzzle velocity is 1150.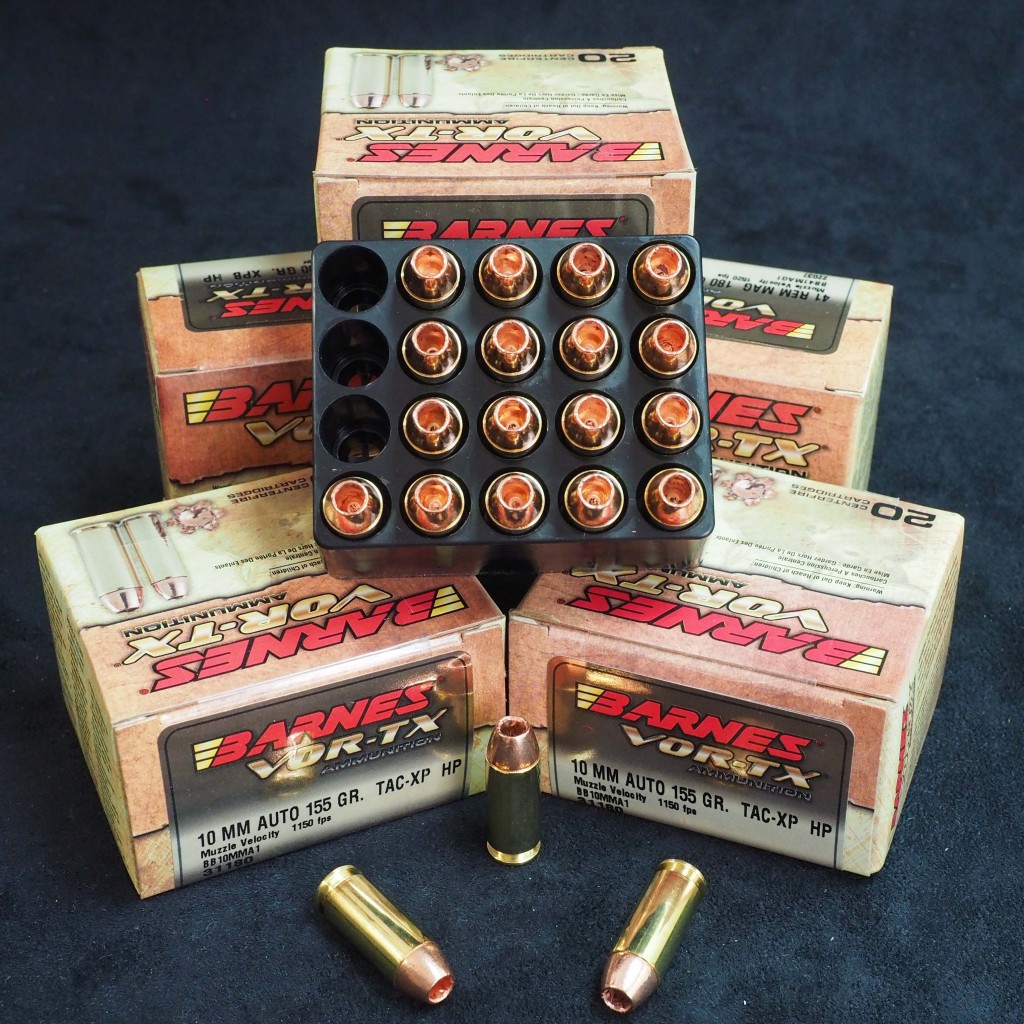 These Barnes projectiles have been available to the handloading and commercial loading markets for some time now. Many of you are familiar with the Total Copper construction and the extremely large and deep hollow points. MANY companies use the Barnes projectiles in their ammunition offerings. Now Barnes themselves is offering loaded ammunition to the shooting public.
I will be funcion firing this load in a variety of 10MM Auto pistols over the next few weeks, Once I have free time to get out to the field, I will chronograph the ammunition in several firearms. Look for a follow up as soon as I can.
I know, I am excited about NEW 10MM Auto ammunition as well 🙂