Smith and Wesson introduced a second 9MM revolver this year. This one is built on the N-frame and is an 8 shot revolver.
The first offering of the new 929 is the Jerry Miculek model. Built in the Performance Center the revolver has a 6 1/2″ barrel with a removable compensator. For when the compensator is removed from the firearm there is a false muzzle cap included with the revolver.The revolver leaves the factory wearing Hogue rubber grips.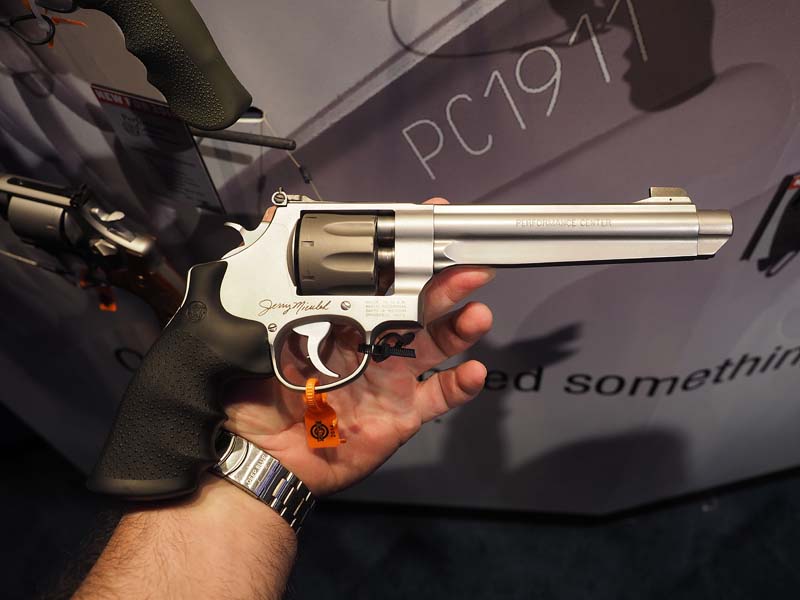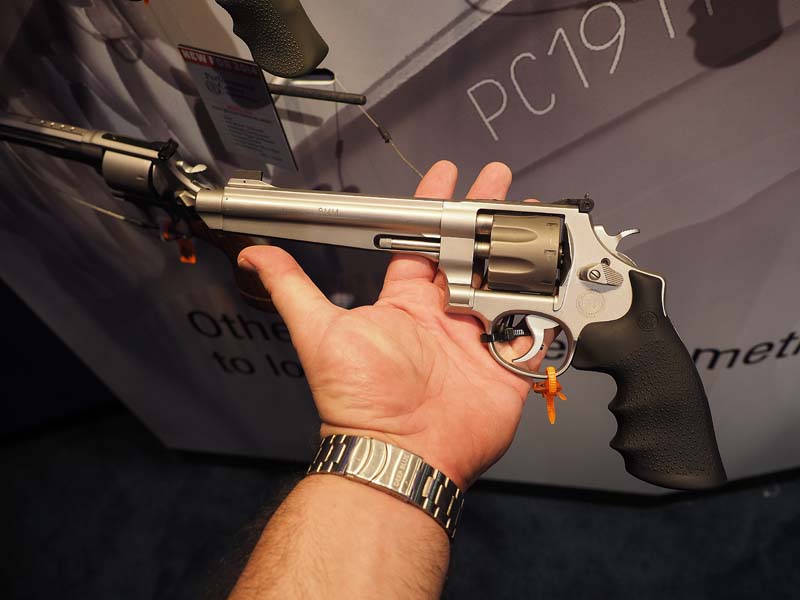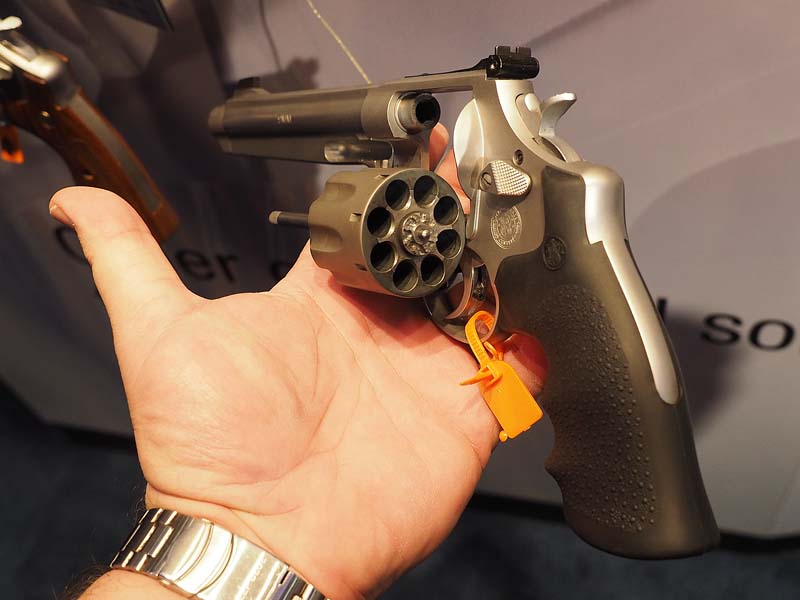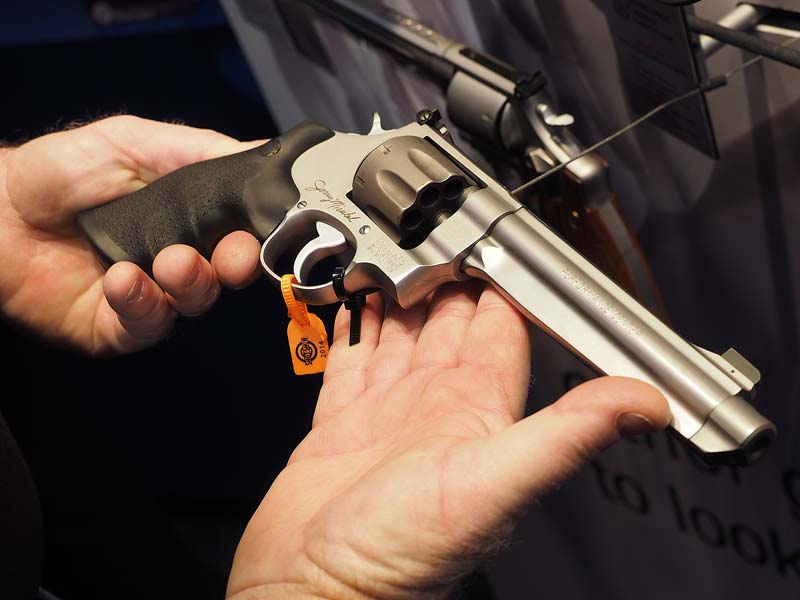 Unfortunately, I did not get to shoot one this week. S&W did not have them out at the range
It is nice to see the return of 9MM revolvers. Hopefully these will be popular enough to have more options and barrel lengths added as time goes by.