Taurus has introduced what appears to be the lightest weight pocket revolver on the market.
Coming in at under 9 ounces, the VIEW is chambered for 5 rounds of 38 special. Weight is reduced by using a aluminum frame, titanium cylinder and a titanium barrel shroud w/steel sleeve, reduced grip frame.
You may notice the little short barrel just about 1″ in length until your eyes are drawn to the clear side plate. This is where the name VIEW comes from. While there have been other clear side plates over the years, they have been for display only. The VIEW is fully functional with it's clear side plate.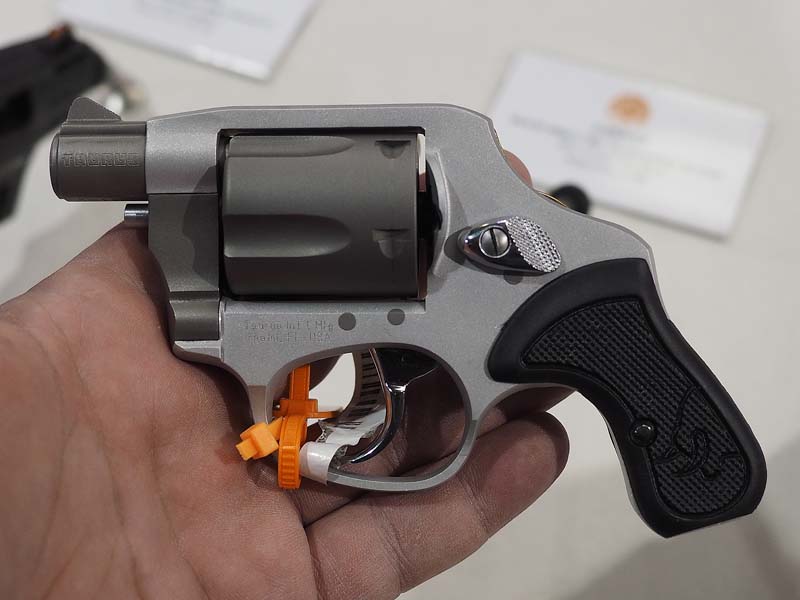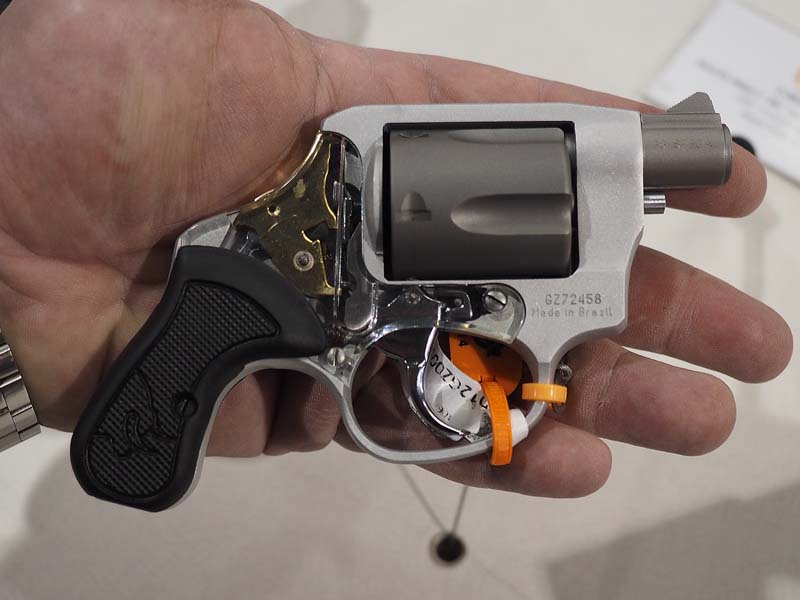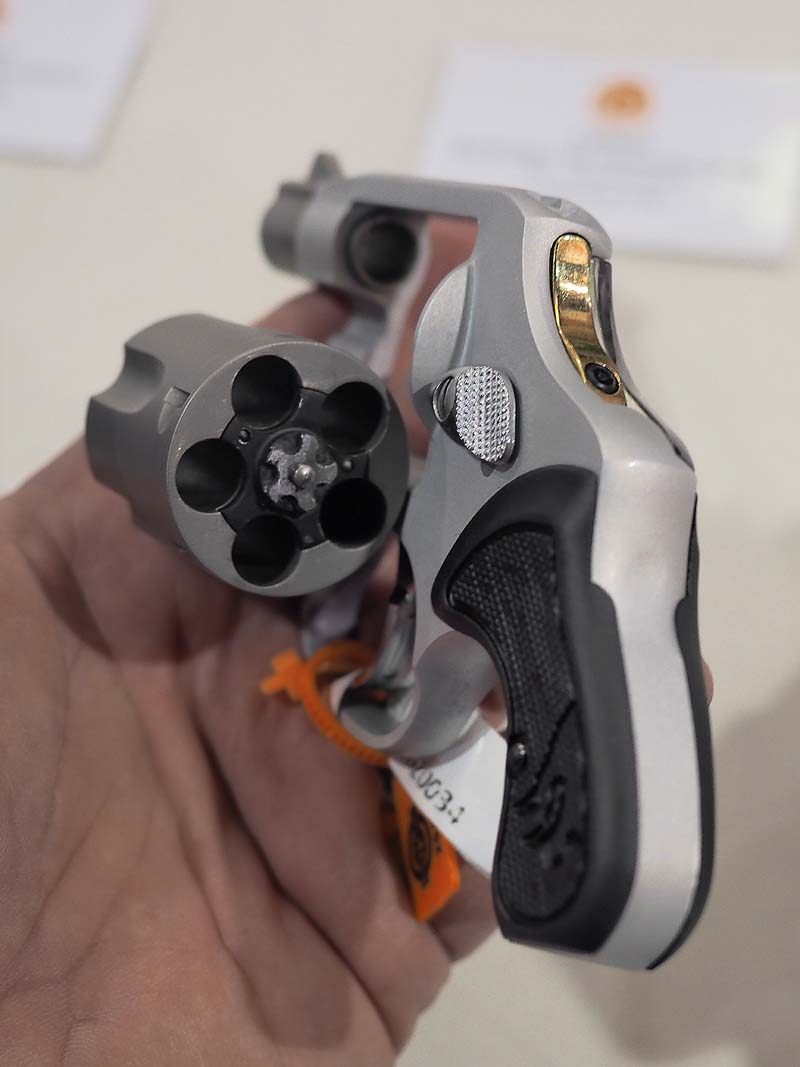 One thing which is not very noticeable in photographs is that the grip frame has a curve to the right allowing it to fit the hand a bit differently than a traditional grip design. That also make it easier to conceal since the butt is curved into the body.
On the down side, this is a drawback for lefties.
Taurus indicated that they were contemplating a left handed model. Since this requires a different frame, I suggested that they also make the cylinder open on the opposite side.