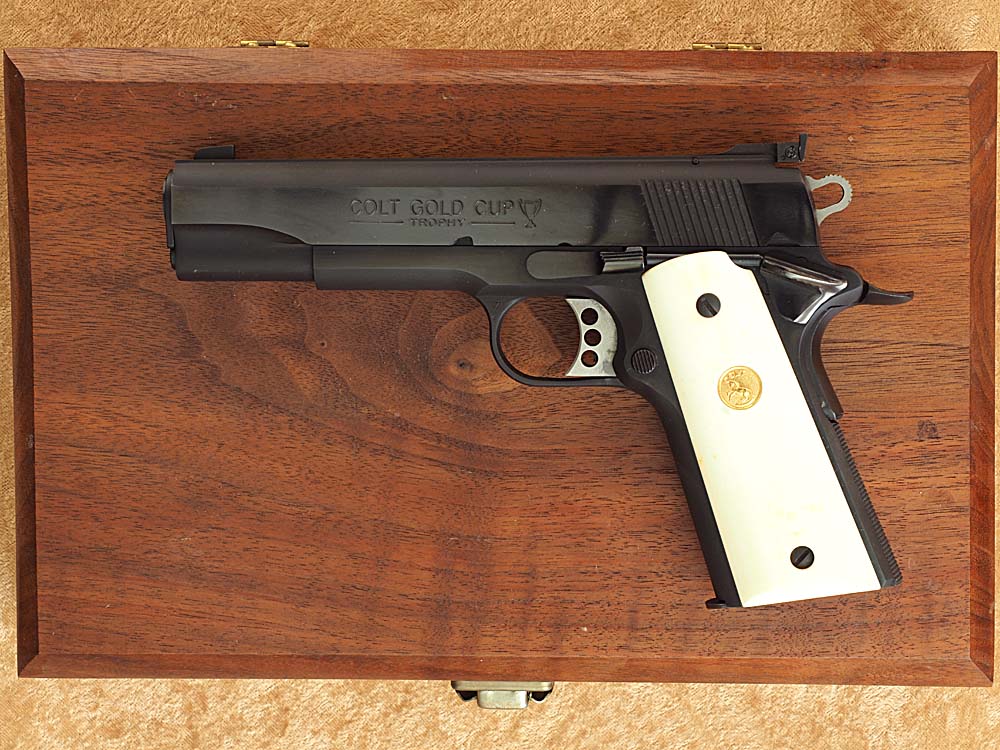 I love Colt Gold Cups. I have several. It goes back to the mid Seventies when I purchased my very first NEW auto loading pistol. This was only the second firearm I had ever purchased NEW. You guessed it, it was a Royal Blue Colt Gold Cup.
I ran lots of ammo through this firearm until the day I purchased a Stainless Gold Cup. Both were very accurate target guns. I loved the ribbed flat top slides, I loved the long and wide GC trigger and I loved the Eliason adjustable sights.
When the 10MM pistols began coming out I picked up a Delta Gold Cup. I loved it just as much as my two 45 ACP Gold Cups. Just one thing was wrong with it. The rear sight was an Accro instead of the usual Eliason. Colt claimed it was a strength issue due to the 10MM recoil forces. I accepted that.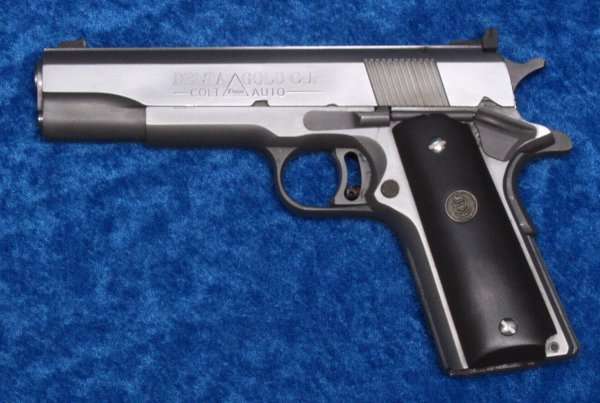 As the the years passed the Gold Cup changed. Some things I liked, others I did not. The hammer changed from the spur type to the elongated slotted style. I admit I like3d this change.
Then the old wide Colt triggers dissapeared in exchange for aluminum Wilson triggers. This went against my grain.
Then the Eliason/Champion rear sights were replaced with Bomar sights. The Bomar is a fine sight, but it is not classic Gold Cup.
The most unforgiving change that was made was going to a round top slide. One of the selling features of the Gold Cup in the seventies was that the slide was flat topped and serrated to break up reflections.
There have been a few cool Gold Cup variations over the years. The Gold Cup Commanders are a favorite of mine. The Royal Blue with ivory is my favorite carry piece.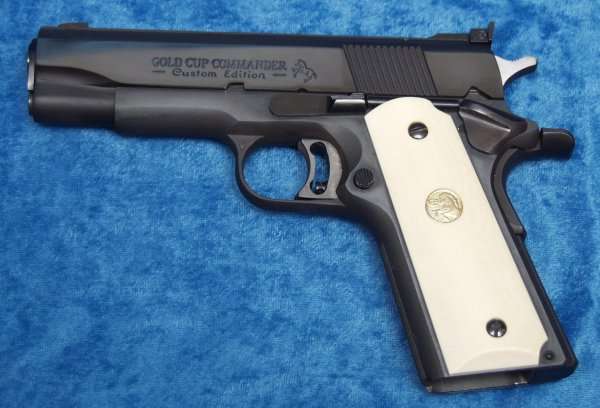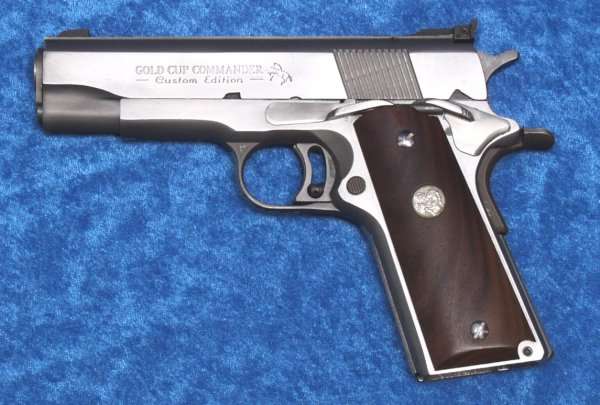 Then there was the Elite IX. You guessed it, a 9MM Gold Cup. These shot VERY well.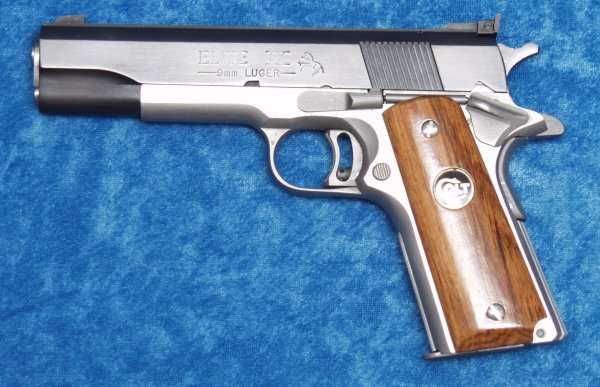 There are many other Factory Gold Cup variations out there. If you own some of them. please share them with the rest of us.
Colt, please bring our old Gold Cups back to us.
Mark Calzaretta