SIG has a new 45……the P227
I handled the tactical version which ships with a threaded barrel and a 14 round magazine.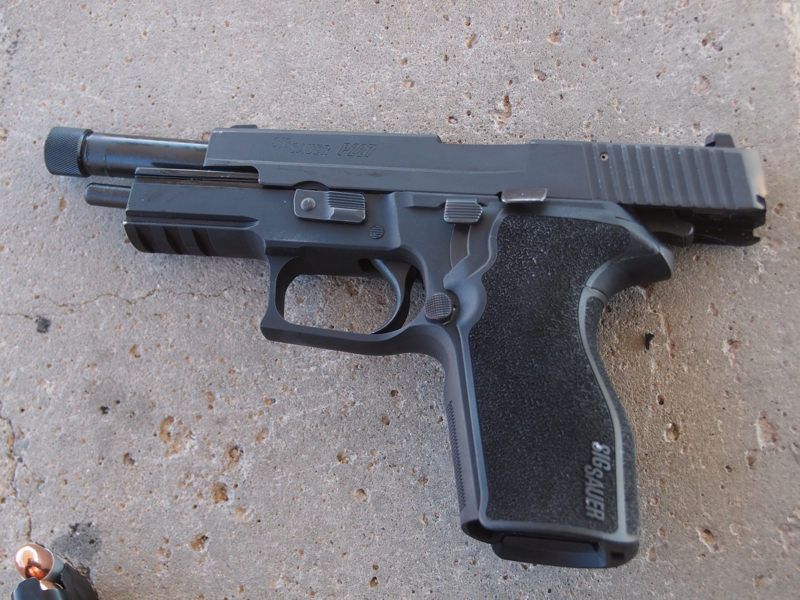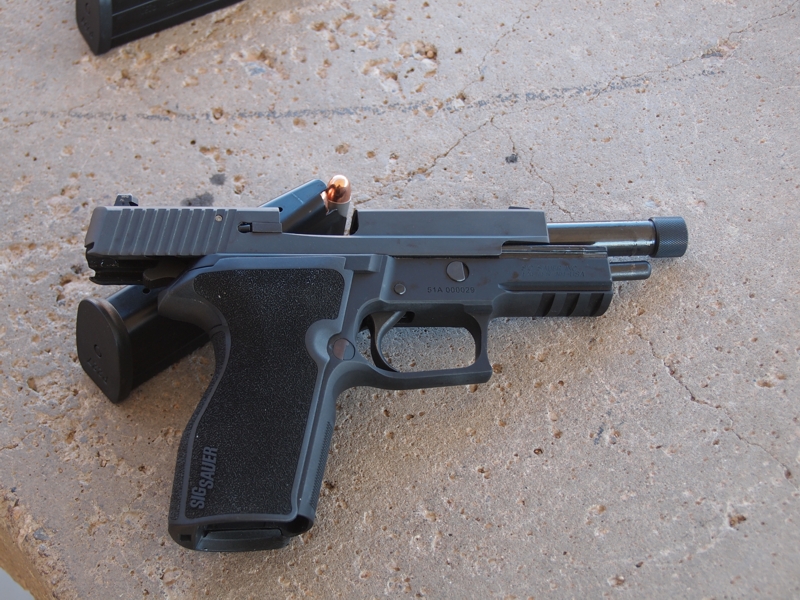 The new pistol is designed aroound the P250 magazines. So plenty are out there.
Four versions are going to be availble. An E2 with 4.4″ barrel, the SAS with a 3.9″ barrel and no rail, The carry with 3.9″ barrel and a rail and finally the tactical pictured above.
The P227 frame will accept any P220 top end.
This is going to get interesting