SIG has re-introduced one of the pistols that made them famous. Now designated the P225-A1 4 variations are being initially offered.
For those of you that do not know, The SIG P225-A1 is a single stack 9MM autoloader with terrific ergonomics. All versions on display had the optional tritium night sights along with the standard length trigger. The SIG P225-a1 does employ SIG's Short Reset Trigger system. All slides are finished in Nitron (except TT) and the frames are hard anodized. Weight is 30.5 ounces for the base model
This version was wearing very attractive checkered wood stocks.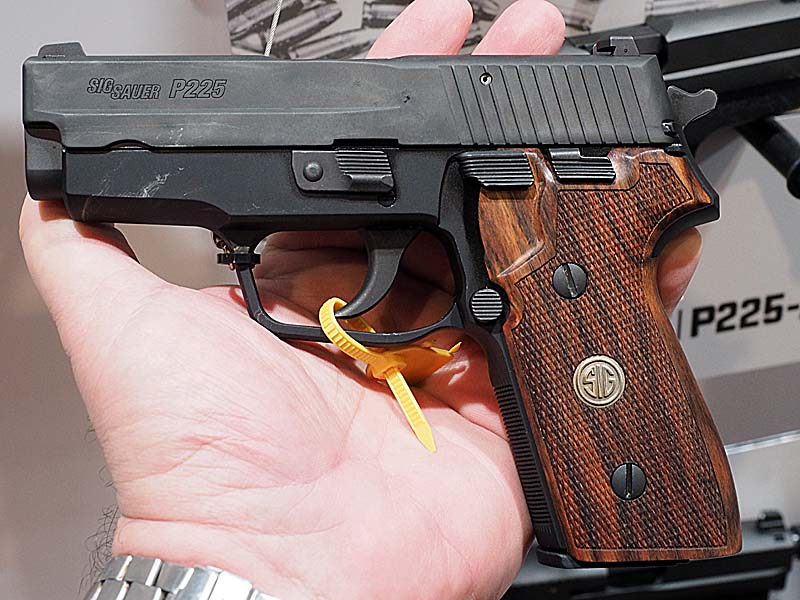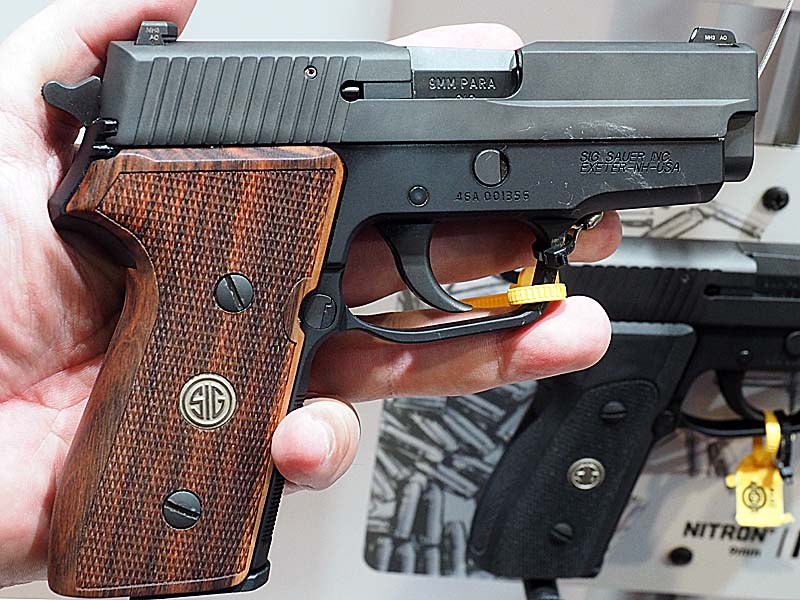 This standard version is wearing two piece G10 grips with the SIG medallion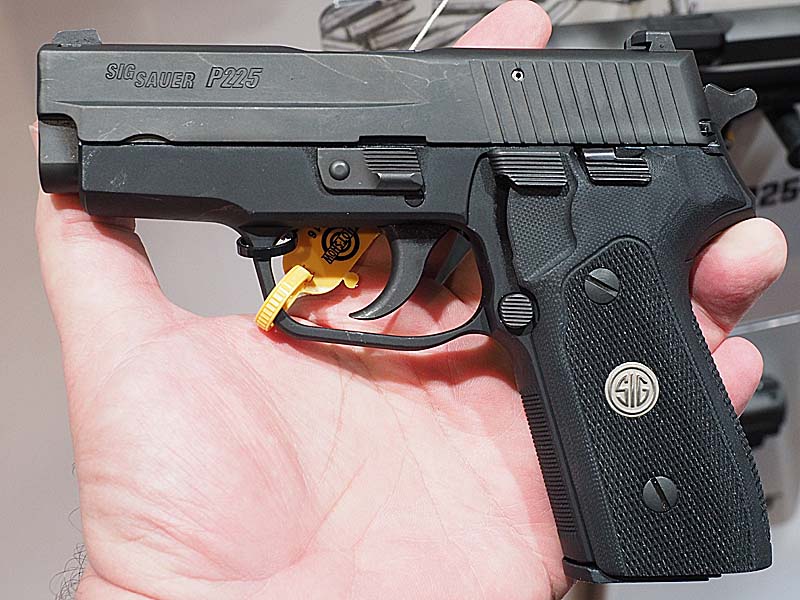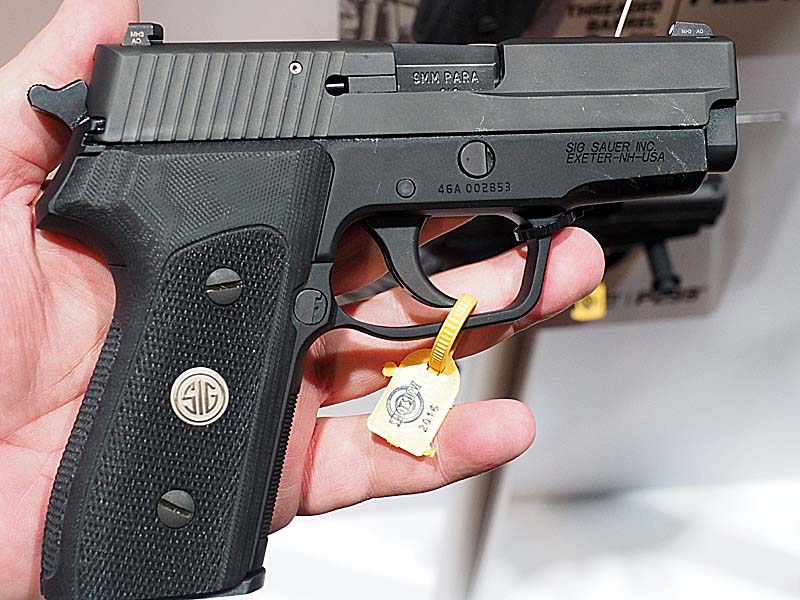 The third version sports a two tone look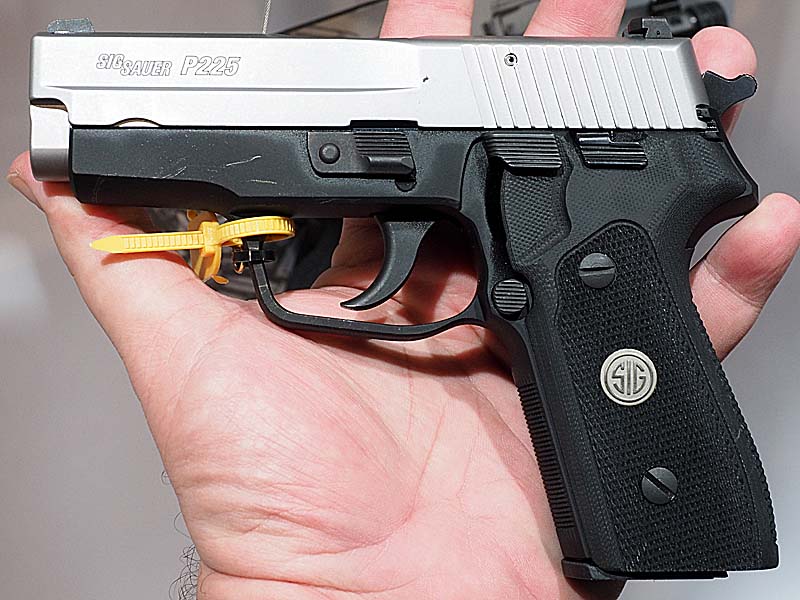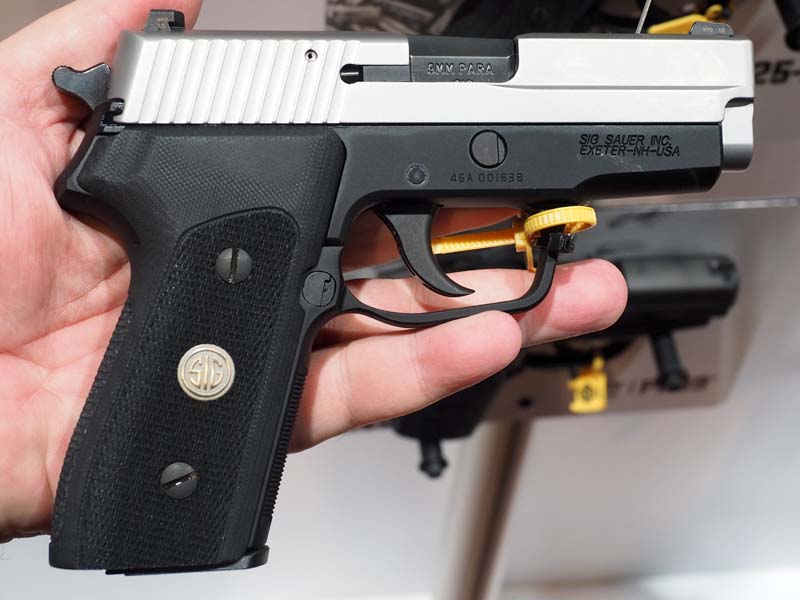 The final offering is a Tactical model complete with threaded barrel and tall sights for suppressor use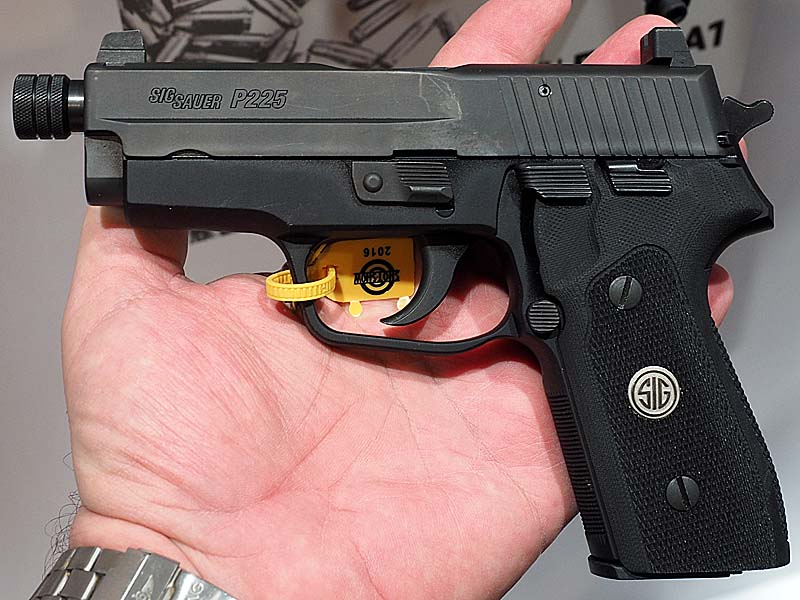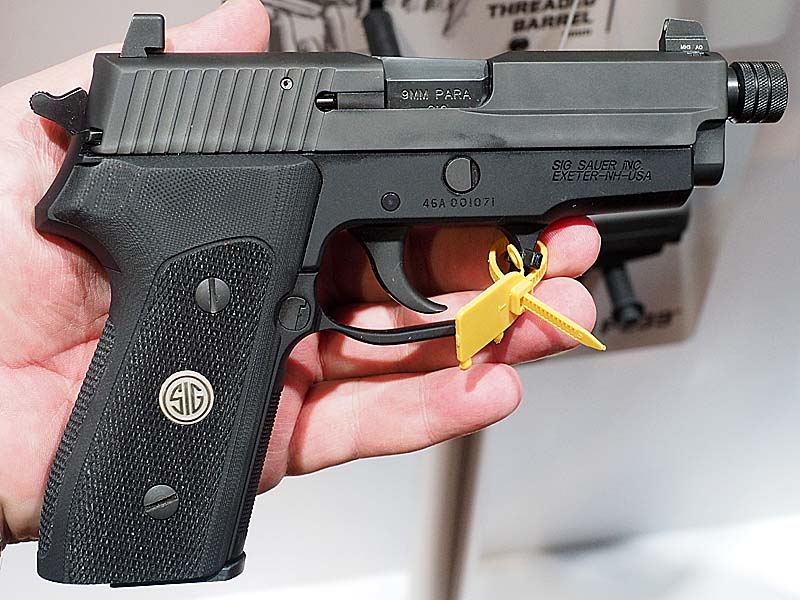 The base model has an MSRP of $1,122. The base model shown above carries a retain of $1,236 due to the optional night sights