I was surprised to see Korth at the range. They have a new semi-auto that is very 1911 like on the outside but very German engineered on the inside.
The new pistols are the PRS4 and the PRS6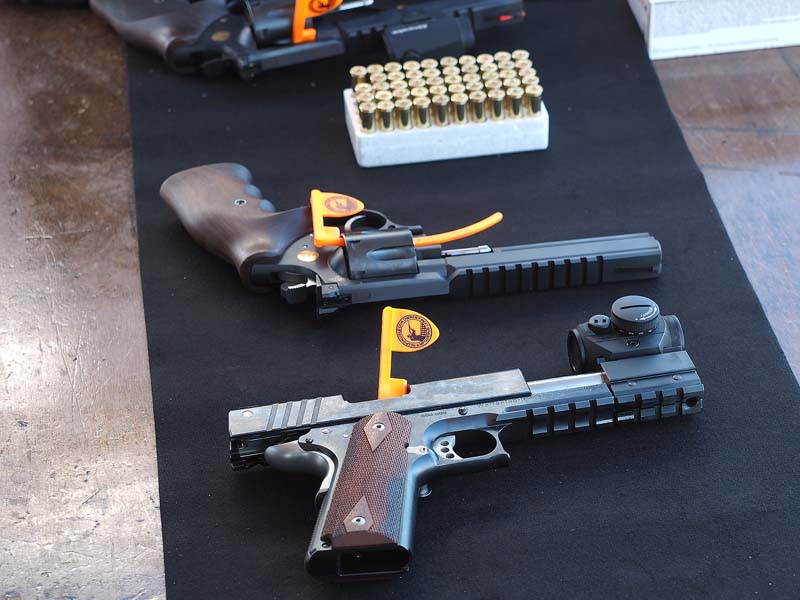 Up until recently, Korth has only had it's three revolver models. However, this is not just a company jumping in to the market with a clone of JMB's famous pistol. It keeps the lines and angles we have been used to for over 100 years but improves on accuracy
This is a non-tilting barrel 45ACP handgun. It utilizes a roller delayed locking system. This allows for a fixed barrel
It is no surprise that everything was smooth as glass. Trigger was fantastic and accuracy was beyond what I can do from a standing position.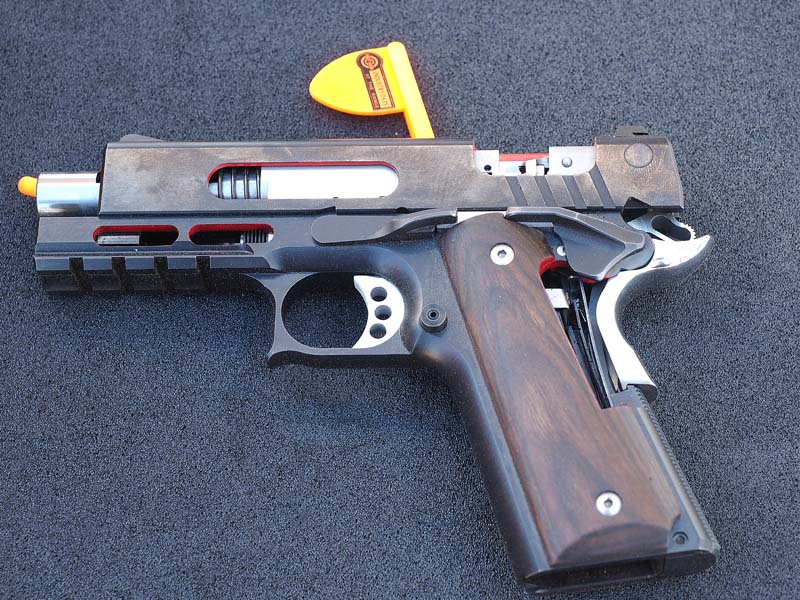 I know the cut-a-way does not do much in a photo, but it was interesting to watch the parts function
Korth is known to be exhorbantly expensive, but this piece has an MSRP under $4,000. Many custom 1911s are in that territory already.
Korth prepared a short video on the PRS4
Korth video